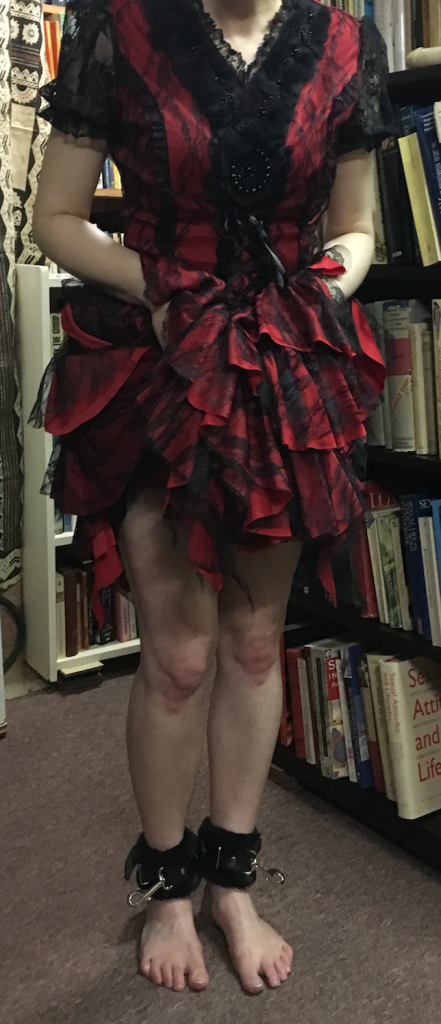 "Lift your dress," he said. The riding crop in his hand rose, as she had seen his penis lift, some hours earlier.   
She obeyed, slowly. She never knew, when he was in this mood, whether he was really angry with her or whether he was pretending, to have the pleasure of watching her tremble. That uncertainty excited her as much as the tremor in her voice and the shakiness of her knees so obviously excited him. 
She had ample proof of his love for her, in her body, sweetly sore from being taken over and over, and the heat in her poor bottom when at the end he had rolled her onto her hands and knees and mounted her, lashing her on to her pleasure with that wicked leather crop. 
The crop lifted, again, in his hand. She thought of his penis, how it had entered her, filled her, stilled her, then made her move, rocking under him, her feet in the air, then resting on his buttocks while he took her. Her pulse raced, and she knew that prickling, trickling sensation between her legs. She blushed. Her fear and desire worked together: they made her ready for him. And she knew that he knew it.
The end of that biting crop pointed at her navel. His voice was hoarse. "Higher!"