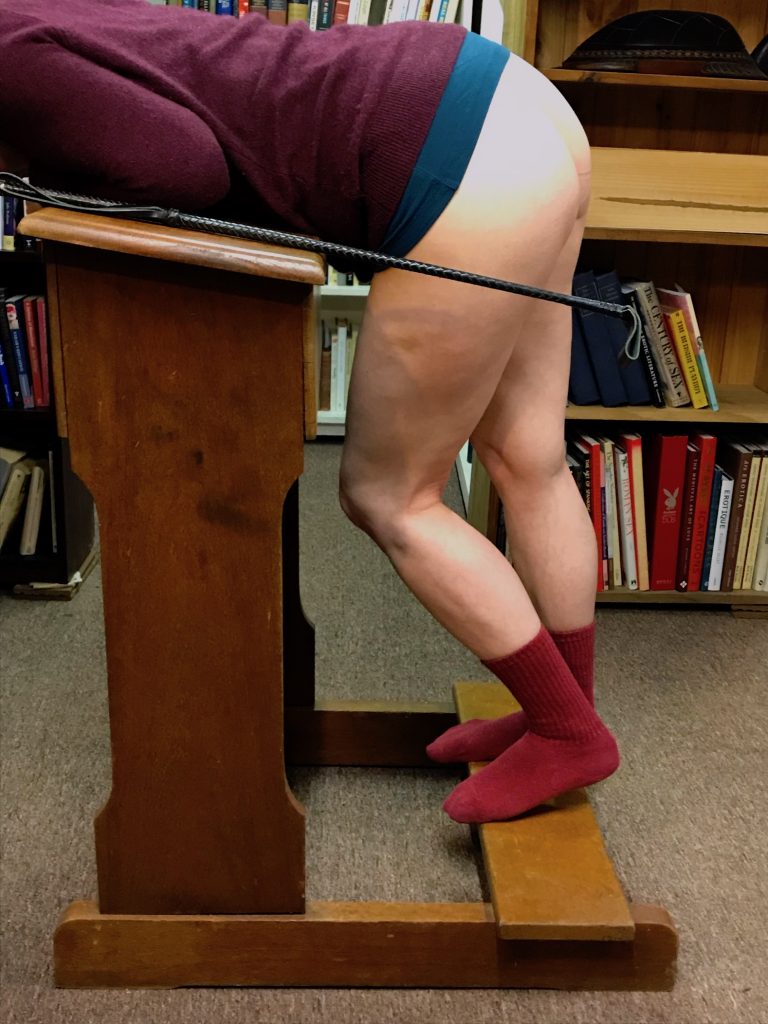 The beautiful Zoë bends over a prie-dieu. Waiting for the riding crop.
The prie-dieu was once a religious tool, for waiting humbly while addressing a god: why is life so hard? Why are you punishing me? How can I serve you better? 
I saw this one in an antique shop somewhere in the Australian outback, and immediately knew that I had to have it, for depraved, kinky purposes. The overlap between religion and bdsm is deep and emotionally complex. But it's not today's topic.
Today's topic is peace. There's always great calm before the storm, and there's a different kind of calm afterwards. So here she is: beautiful, calm, conscious of the future.