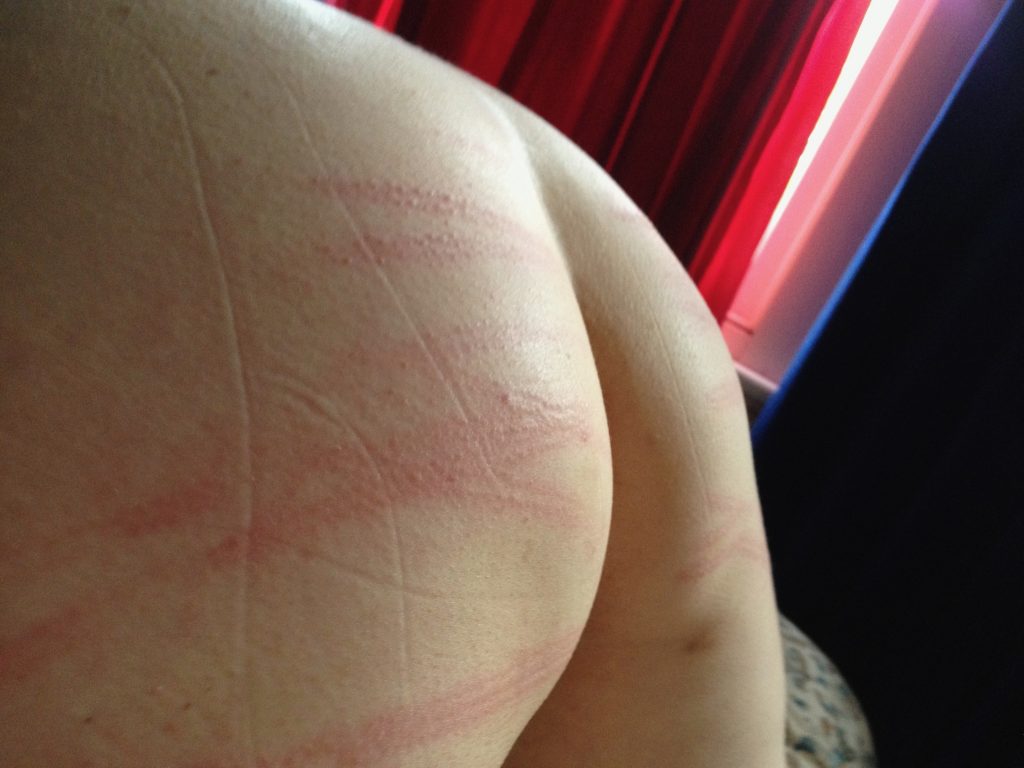 It was bright daylight outside, and there was darker, more intimate and comforting light inside.
My loveslave, Arethusa, was getting the cane. Not for any misconduct, but for her Master's pleasure, and, though she'd only admit that afterwards, hers. She'd feared it once, but since then it became her favourite instrument. The line of pain was so intense and so clear, like the mark it left for days after. 
But she wanted comfort, which is darkness. I wanted her pain, which is bright. 
So we did what we wanted together. And we took what we most needed. How, how much I needed her.