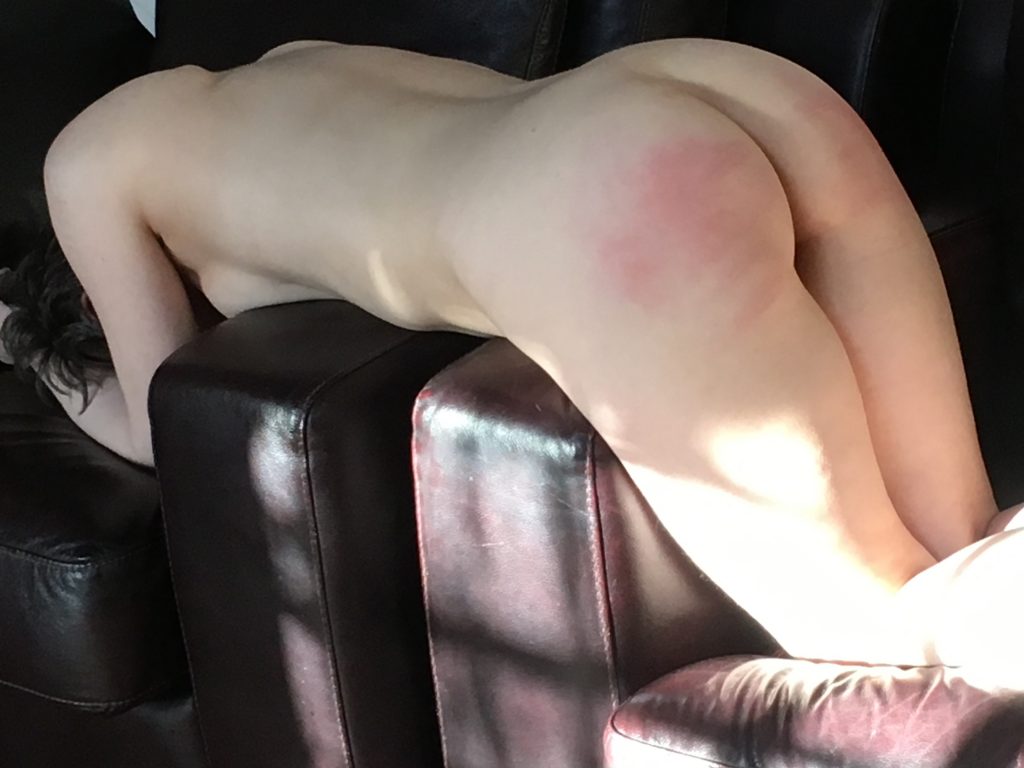 Sometimes a good girl needs a spanking. She just does. Her skin and her soul crave it. Not too hard, not too light. Just sensual. With lots of appreciation of her beauty. 
And sometimes a good girl gets what she needs.
Note:
The castle again. A couple of weeks ago I published an "aftermath" picture, showing my girl sleeping afterwards. But this was taken during the enwarmening process itself.