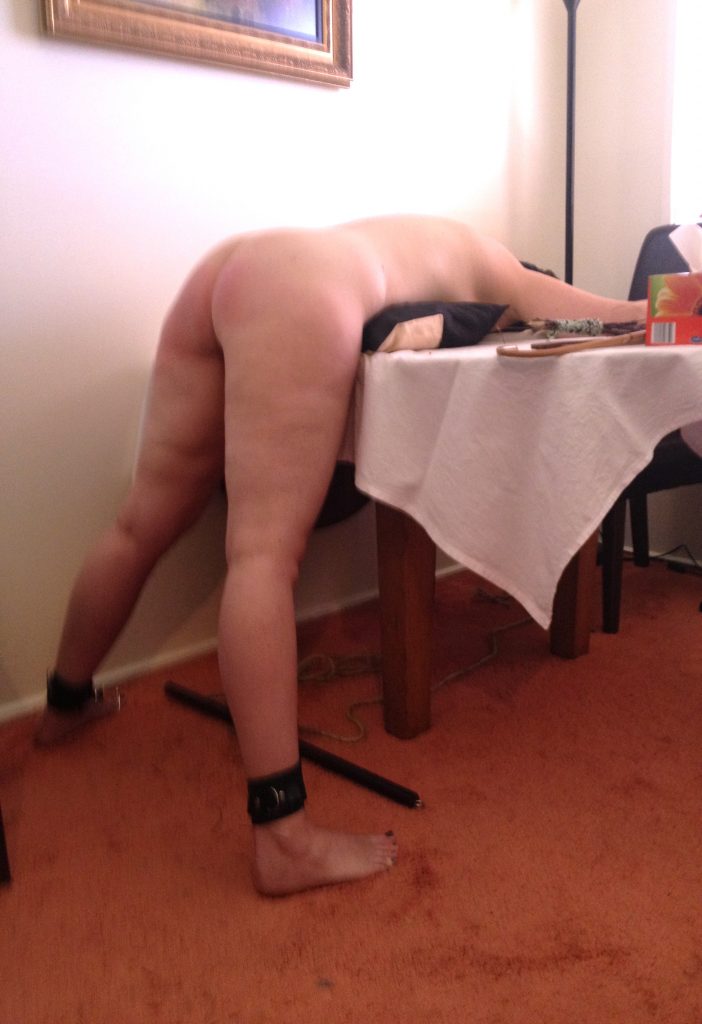 Arethusa was, of course, no stranger to the cane. She was a good girl and she tried, but she'd blown her budget that week buying blankets and an eiderdown printed with Gibli Studio's mysterious creature Totoro. She had something of a Totoro obsession. 
As a result she'd run out of money for the fortnight, and I had to tide her over. Her Totoro obsession wasn't why I loved her, but I did think it was loveable. So I wasn't at all angry, but I also knew my duty as Master.
So she found herself in my dining room again, bent over the table. The day's main course.
She'd had her warm-up strapping, and knew there would be a short pause before I reached for the cane that perched on the table beside her. The table had two messages for her, as well as the presence of the cane.
The first was the cushion, that told her that I wanted her to suffer no discomfort except what I inflicted. And the box of tissues, that told her I intended that she would be crying before this lesson was finished.
But when it was finished, she would have her tears wiped away, and the tissues held so she could blow her nose, and them, without her being allowed to rise, we would set about making her feel better. Discipline isn't cold: it's intensely and overpoweringly intimate.