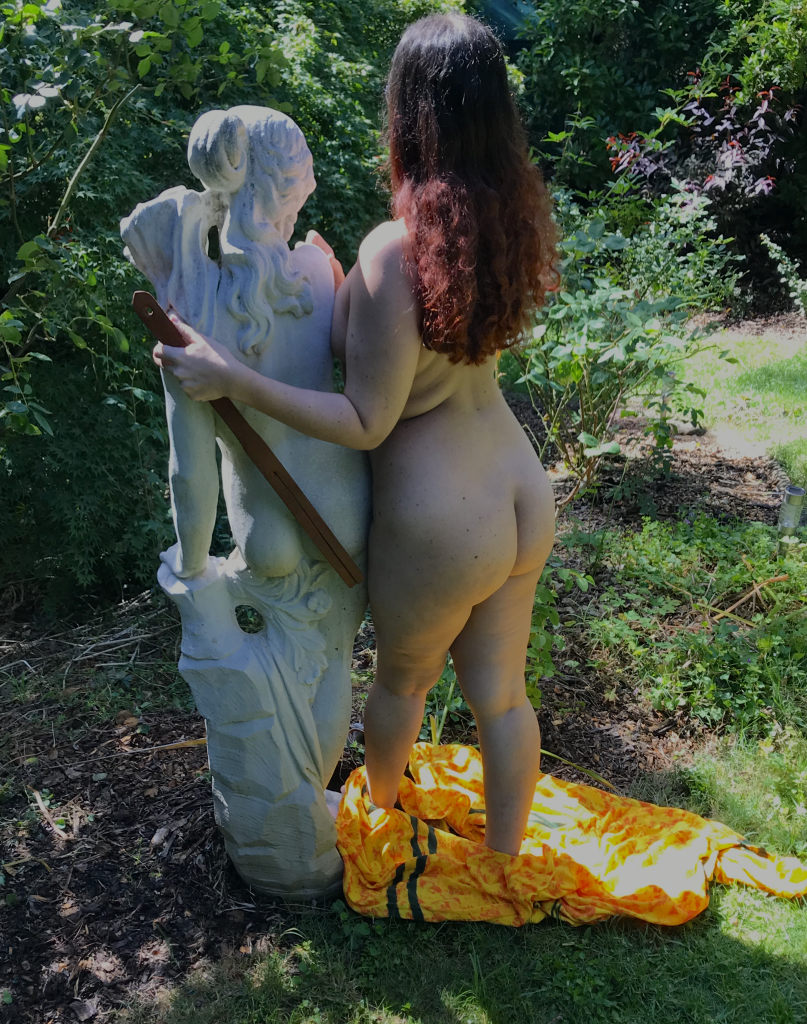 Two nymphs in my garden. I felt very classical.
The warmer nymph was holding the tawse across the paler nymph's bottom. That was the only time warm nymph was ever allowed to touch that tawse.
There are rules and etiquette about submissives and disciplinary implements. I followed those rules because they made psychological and sexual sense.
Normally she wasn't allowed to touch it. it touched her.