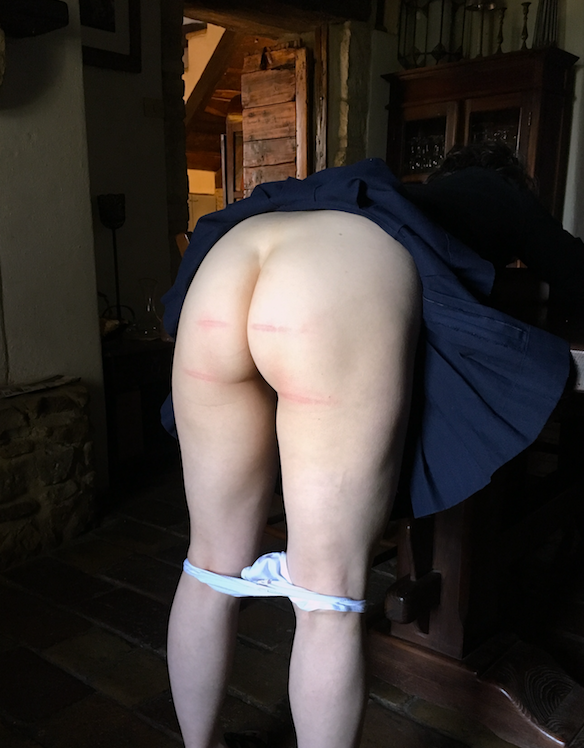 His hands had trembled slightly when he raised her dress. He was not as unmoved by her as he had been pretending to be. 
She had waited while he lectured her brief;y. And, ludicrously, told her off for requiring him to punish her. 
But then the first stroke came. It hurt; it burned across her bare skin. But somehow she felt it as intensity. 
Something in her began to awake. This was not a dream.