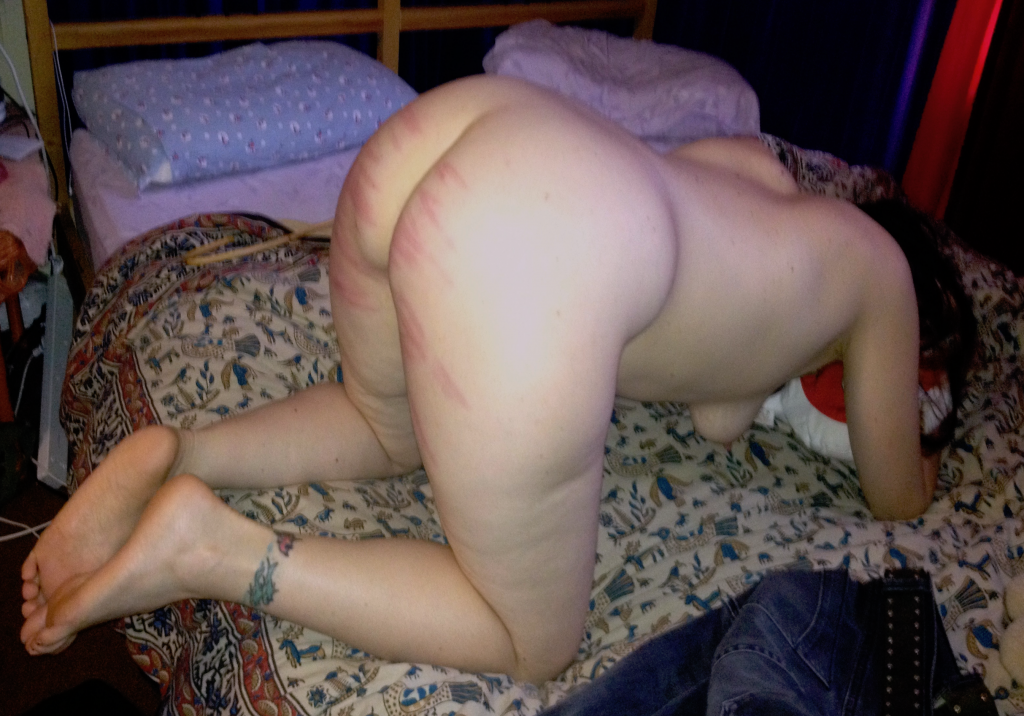 Bedtime is not always time for sleep. Or even relaxation. 
Arethusa would watch me while I caned her, unless I'd told her she wasn't allowed. When I was naked, she liked the way my cock would get a little harder and sort of bounce with every stroke. "It's glee," she said. "You think you're being so wicked, and you love that!" 
Arethusa was often "naughty", but she was very seldom wrong.