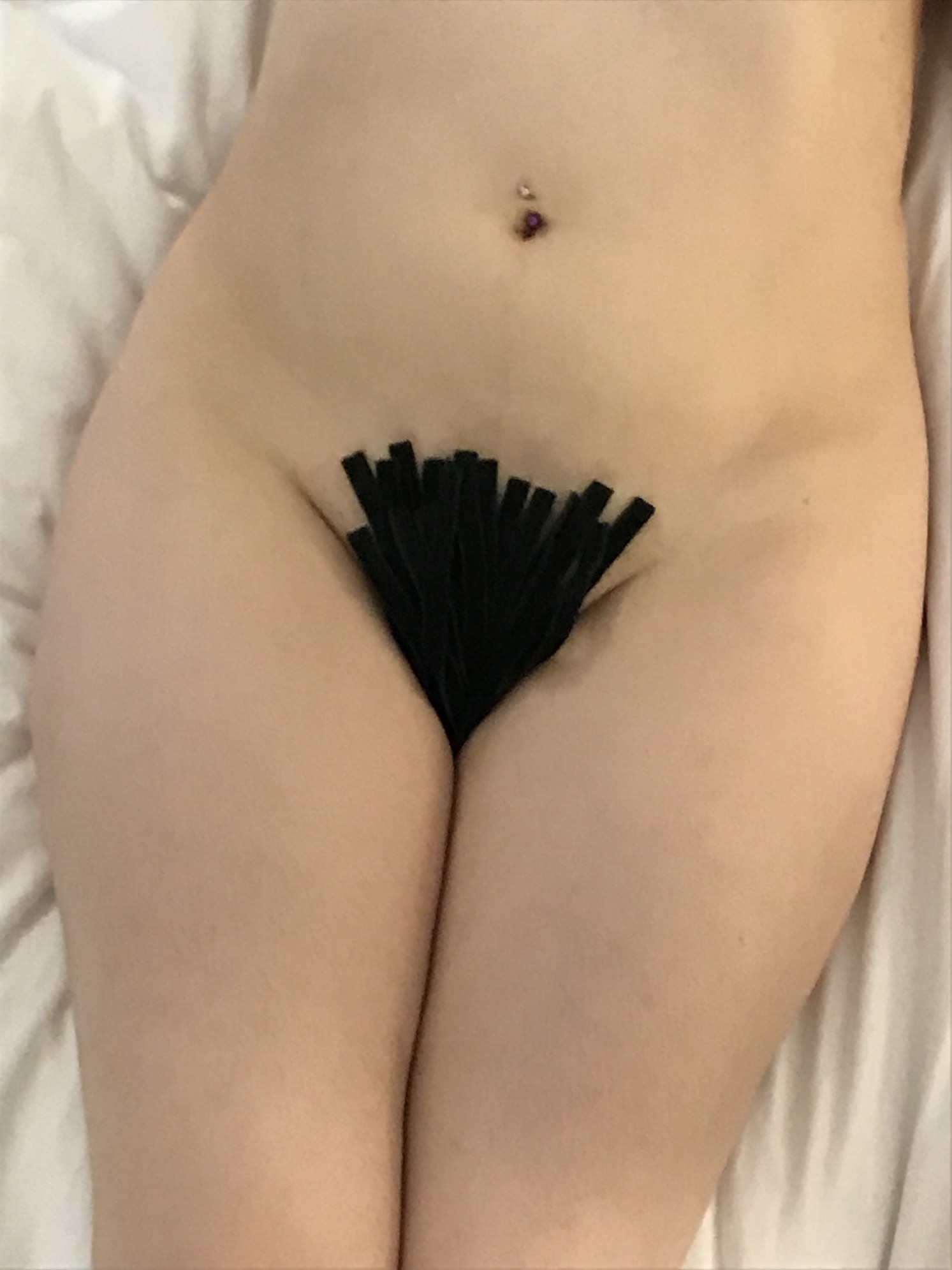 A lazy afternoon. A dom, looking under the bed, the chair, in the tools drawer, muttering. 
A girl with a smug, quiet smile. 
"Where's my damn flogger?" he shouted.
She said nothing at all.
Note
The body in this image, and the idea for this picture, is that of the lovely model, whose blog is here.