Freddie's cock pressed against Ngaire's asshole. That was not a position any other man had been permitted before, let alone the privilege he was about to take. Ngaire had reached back to hold herself open for him, both to signal her acceptance and, she hoped, to make this first entry less painful. 
Freddie said, "You're ok?" 
Ngaire shook her head into the pillow. That meant yes. She remembered she had to speak. "Go on. Freddie. Please. Fuck me." Then she spoiled it a little by saying, "I think."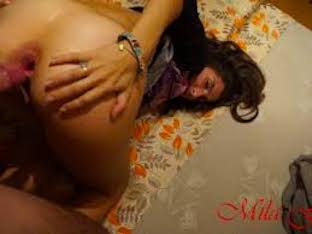 He put his hands on her hips, to hold her steady, or to let her feel that he was in control. And pressed forward. Ngaire felt the pressure build then, then suddenly it was gone.Her little muscled ring suddenly opened for him, without the pain she'd expected. Then there was a slight twinge, nothing more, as he moved further forward, so all of the head of his cock was in her.
She took several deep breaths, willing herself to relax. 
For a time he did not move, except for a slight trembling. He was holding himself back, with just the head of his cock inside her. There, her muscles were stretched further than they ever had been before. But there was no hurt, now it was done and she allowed herself to get used to his intrusion. He said, "I'm going to fuck you now. Ngaire, you're to tell me if it hurts, or you need me to stop, or to withdraw. Is that clear?"
Ngaire considered. Being fucked sounded like a good idea. Her face and breasts pressed against her mattress. And her knees and feet. Her ass was up, and now partly full of cock. She smiled at that thought. Then she felt a sharp impact, his hand on the side of her hip. The smack rang in the room, in her ears. "Ngaire." There was warning in his voice. "I need you to speak. You tell me if it hurts. Clear?" 
You just smacked me! Now you say you don't want to hurt me? Ngaire thought that, but didn't say it. Anyway, the smack had got her attention, and it hadn't actually hurt. She said, "Clear."
"That's better, Ngaire. Good girl. So don't forget. If it doesn't feel right, at any stage I can stop and I will." He held her hips firmly again, and pressed forward. Ngaire breathed out while the cock entered her. It was strange, and new, and not sore. The magic of lube, she supposed.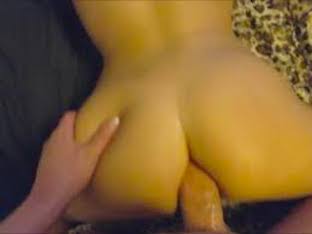 The sensation changed when he had entered her fully, and her ass pressed back against his lower belly and thighs. She'd thought this would be good for him, and do nothing much for her.
But when he was deep in her asshole, it was as if she could feel it in her cunt. it felt dark and strong.
They stayed pressed against each other, and by the time he started to move, to withdraw and then drive his cock forward into her, she had been desperate for him to begin. After a time she began to respond, to move with him.   
They were still moving excruciatingly slowly, It was Ngaire who sped up. She found that each withdrawal needed a returning thrust, and she needed that to happen over and over, and always faster. She was roused now, and, impaled on his cock, she rode it and him. At some stage she lifted her head from the pillow and moaned. Freddie smacked her again, but lightly, encouragingly, and sped up some more. "Good girl," he said. 
She hoped he'd smack her again, but harder. She couldn't find or speak the words to ask for that. She was not, in any sophicated or elegant sense, herself. She just wanted this fuck to end in the climax she was struggling for, and for it to last forever.