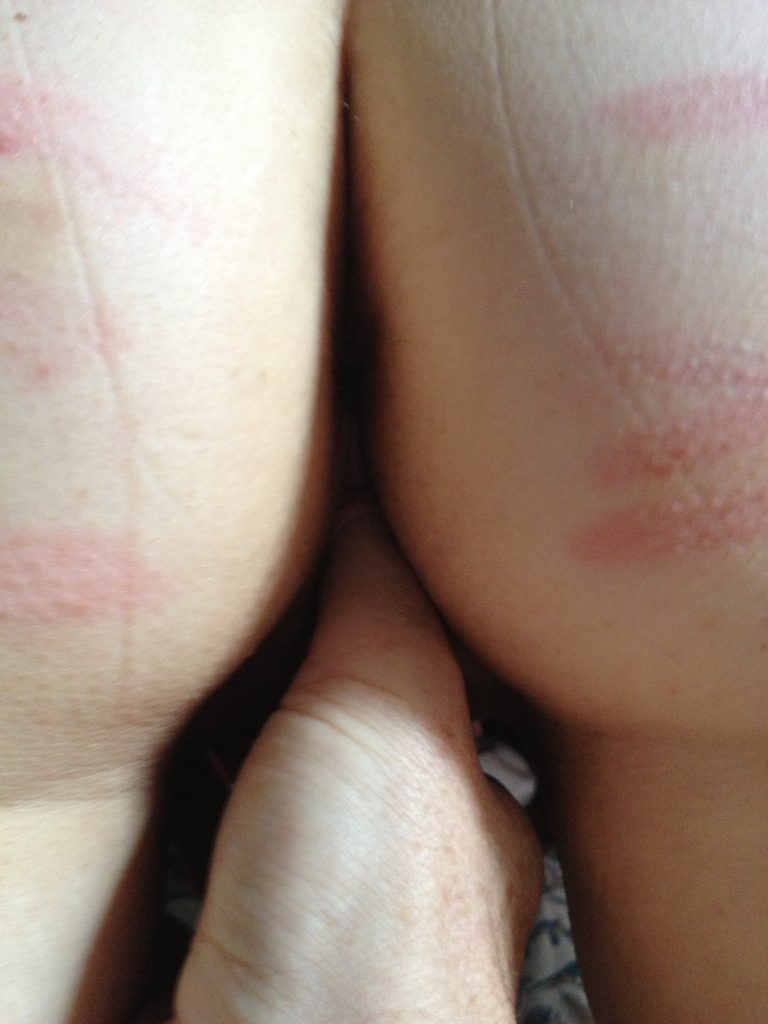 It didn't happen every time. But usually he gave her an orgasm, one way or another, before she got up from her punishment place and position. 
So much of the rhetoric about life between a willing slave and her chosen Master comes down to this: he has to make himself useful, and keep his possession glad that she has a Master.
Arethusa was, in a sense, easy to please, after punishment. She felt especially sexually needy and urgent after he'd caned her. Partly, he believed, she wanted to distract herself from the fire in her ass, but also… she was fiercely aroused. Hungry.
So was he.