The previous episode is here.
"You're a clever girl, aren't you, Cindy? When you try to be."   
"If you say so, Sir."
 He smiled again. "Well, that's a good answer. Now, we've got more time in this session, you and I, because it's after school. We'll use our time together to see if we can't turn you into a better girl. How would you think I'm going to teach you that lesson?"
Cindy looked at the cane on his desk. It looked innocent, and not so innocent at all. She drew in a breath.  
"Oh, no, Cindy. Not the cane."
"Thank you, Sir. Thank you -"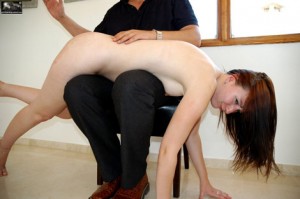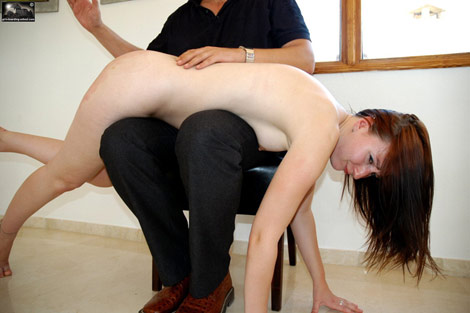 "Not yet, anyway." Cindy swallowed. "No, we're going to start with you getting a long overdue spanking." 
Cindy blushed. That was a child's punishment. "A spanking, Sir?"  
"Yes. A good long spanking. On your bare bottom. Over my knee." 
 Cindy felt herself trembling. It wasn't fear. It was … something else. Her pussy was flowing. Her panties would have been wet, if she'd been wearing any. She wanted this. It was something she'd longed for, from the Headmaster. She feared it, too. He'd see everything; he'd know how excited her pussy was. And it would still hurt. His hand landing on her palm had taught her that. He spanked hard. 
The next episode is here.