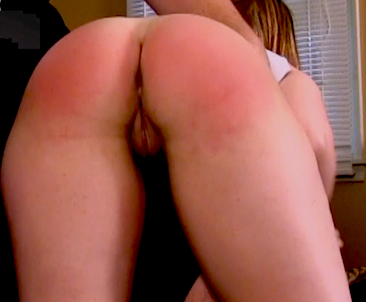 I lay over the headmaster's lap [said Maddie]. My bottom was still sore, really sore, from my spanking, and yet I was blissed out.
I'd come twice while he stroked my cunt. He'd had his fingers inside me!
I kept telling myself that, over and over, because it was such a strange thing, and so wonderful.
It meant he'd wanted me as much as I wanted him. He'd looked after my pleasure. No one had ever done that for me before. 
I was his.
I'm going to have to cut here, though. This has been published and my publishers don't want free competition from me. You can read it here.