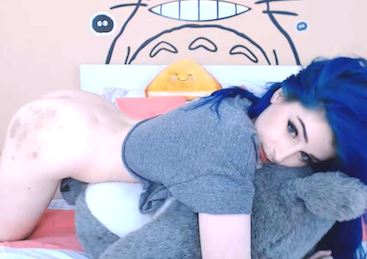 Raylene and I had the talk, then, with her lying on her front with my hand on her ass, and me on my side facing her. We agreed that the nature of our relationship seemed to be that I belted her arse, for good reasons or for no reason at all except sex, and she did as she was told.
If she didn't do as she was told, she'd get one of those punishments that have reasons and lectures attached to them. She agreed that if that happened she'd deserve it. Well, she said she agreed, which is what keeps things going. 
Really, we both just meant that life was sexier that way. We liked the sex we were having, and the roles we'd fallen into, and we liked each other. So we'd carry on together. Her sister's old boyfriend (I'd only been a one night stand, but that wasn't my fault) was now her boyfriend. I did know that counted, with both Raylene and Dorabella. I just didn't know how much. 
Anyway, I didn't open up the topic of sisterly rivalry, and carried on with the BDSM Talk. If, I said, I told her to do something she didn't think was sensible, or she'd really hate, or if she thought a punishment was unreasonable, then she could say, "Time out, please, sir", and that meant we could step out of roles and discuss what was going on.
Then I said, "You know what safe words are, don't you?" She nodded. "Well, your safe words are 'yellow' and 'red'". Raylene had heard all that before, and though I think she was pleased to find herself in a relationship where those rules actually applied, she didn't find them scary. Or exciting. It was just how it was. So she agreed, and fell silent. 
I smacked her arse, because it's rewarding in its own right, sensually, and because it would probably lead us, soon enough, into another fuck. I'd be rougher this time, and I'd hurt her. But Raylene said, "You were ages coming to bed."
"True. Sorry 'bout that."
 "Were you with Bellie?"
"Yeah." 
"Did she try to fuck you?"
"Ummmm…"
"Thought so. You can fuck her, if you want to. She wants you. And seriously, I won't mind." 
I tend to take statements like that at face value, and they aren't always meant that way. That can be dangerous. At least I'd learned that it never pays to seem too enthusiastic. "Well, that's nice. Ah, and you can fuck my brother if you like. Though you might not want to."
That was a joke. I'd mentioned my brother to her. My brother, who doesn't read this blog, is very straight and right-wing in the boring way: brown suede shoes, not Doc Marten boots. He and Raylene would hate each other on sight. Better acquaintance would only make it worse.
She frowned at me, and I smiled at her and put baritone honey into my voice. "But really, I think you're keeping me busy at the moment."
I thought that was good, smooth diplomacy, and I rewarded myself by leaning over to kiss the back of her neck. The movement brought my cock into contact with her ass. That was good.
Raylene wiggled her ass, to let me know she'd noticed too. But she said, "Well, you could do us both at once. We've tag-teamed a few times. It's fun. And I fancy you, you might have noticed. And Bellie wants you too. So."
I had nothing to say. I could credit the hardening of my cock to the contact with her bottom, incredibly cute and still warm from all the terrible things I'd done to her. But the idea of Raylene and Dorabella, all at once, all in one bed, was like being drunk with sex. Part of me, not necessarily the smartest part, wanted to say, "Yeah! Let's go wake her up! NOW!"
But, contemptible coward that I am, I retreated into irony. "I faint with desire," I said, and kissed her neck again.