Beside me, Lynette sighed pleasurably. Languorously, with shining eyes. She was taking a video of the whole thing on my phone camera. She was enjoying watching Raylene's anguished movements, her toe-clenched kicking and the writhing of her ass and thighs.
I wasn't sure if she liked the fact that Raylene's arse hurt, not the way I liked that knowledge.
But at the very least that consideration didn't interfere with her pleasure. She was also enjoying her flirtation with me. Actually we'd passed flirtation. She'd kissed me with tongue and enthusiasm. Back in the corridor, she'd put her hand on my cock.
That was the other puzzle in this room. Lynette had only come to this house because she'd been trying to get Dorabella into bed. Her first reaction to my presense, doing perverted things to Raylene on the stairs, had been openly hostile. I expected she had a fine line in "all men are bastards" conversation. I also suspected that she'd leaned on it while she was chasing Dorabella. And yet she was coming to bed with Raylene and me at mid-night. I was sure she'd demand penile, as it were, penetration.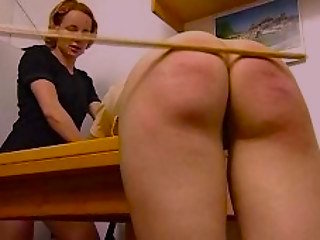 I shrugged, mentally, and tapped the cane across the roundest, fullest, curves of Raylene's bottom. The next two strokes would be the last of her two dozen. I was letting her know where to expect them. Raylene expelled a breath. "Master? God, it hurts… I'm so sorry, Lynette, I wish I hadn't been rude to you."
Lynette looked at me. A little earlier I'd encouraged her to be hard and unforgiving when Raylene asked for forgiveness. I smiled and nodded, giving permission. Lynette made her voice icy. "I know you're sorry now, Raylene. But that's only because you're getting punished."
Raylene made a shocked, nasal noise. Her arse rose and fell still, driven by burning pain. And lust.
Lynette frowned, a little unhappy with herself. Being cruel was fun, but as she'd found earlier, it was hard. She looked at me again. I made the OK symbol with my cane-free hand. "And it serves you right, Raylene. You were being a real bitch last night. Tell me again how sorry you are when he's finished with you."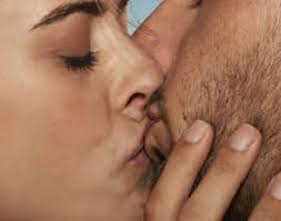 Raylene wailed. I kissed Lynette again, for the sweet sake of it, and to let her know that she wasn't a horrible person. She'd said the right thing, for Raylene's pleasure and entertainment. Raylene said, "Master? Please, Master?"
She knew she was interrupting Lynette and me, and she was hesitant. In any case, she was about to ask a question, and I suspected she was scared of the possible answer.
I put my hands on Lynette's ass, and she reciprocated. We kissed like people about to fuck. "Yes? Raylene?"