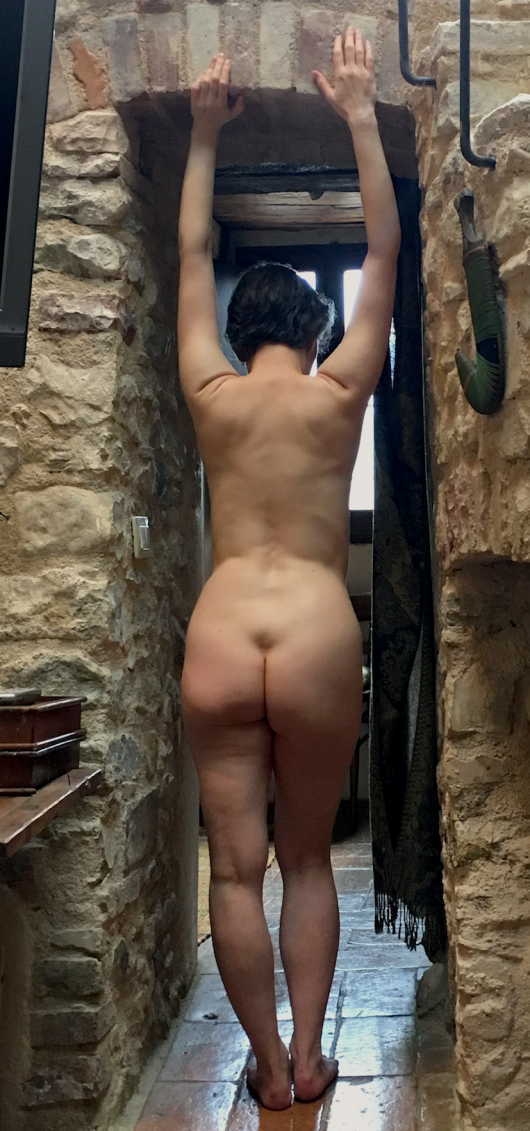 She was a prisoner in an SS castle!
But, brave lass, she didn't tell the evil, gloating von Mortimer anything. Course, it's easier when SS stands for Sinful Sunday.
Note
The text is kinda schlocky, I know. Though the model is anything but schlocky. It's taken in the castle, of course. The light is just beautiful, as always. As is she.