The previous episode is here.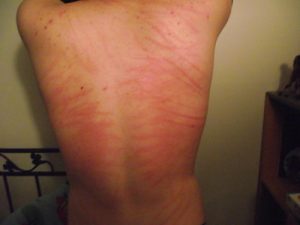 I got up and checked my back in the mirror. It did look dramatic. More importantly, I couldn't tell Fliss's scratches from the ones Maureen had inflicted.
"It's all right, love, I didn't even feel it. Hot blood, and all. And it doesn't hurt now, either." This was true.
"And you can get as carried away as you like." I got back in bed, and kissed her. "My fiery little slut."
Fliss smiled now, rather proud of herself. "Fiery little slut. Yes, I suppose."
She looked over my shoulder. She said, "Can I see?"
I rolled onto my stomach, and let Fliss run her fingertips gently over her and Maureen's handwork. "Wow," she said again. "I have been a bad girl."
I said, "Oh. Not really. I mean … " And there was nothing further that I could say about that.
"Haven't I?"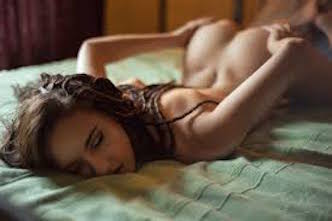 My belt was still in bed with us where I'd dropped it, when I pulled her mouth off my cock and hauled her forward, to get her cunt against my mouth. Usually I spanked her with it when she was sucking me, but this time I hadn't. Dominance requires a certain purity of self-belief, which I had not felt, for very sound reasons.
Still, what Fliss knew was that she had not been spanked. It had been a good fuck, but it had been an egg without salt.
So I picked up the belt, and the powers, rights and duties that it implies. "Well. Now you mention it…" And Fliss slid over my lap, hard little bottom arched in mock-repentance and sexual greed.
"Yes," I said. "You have been a very bad girl."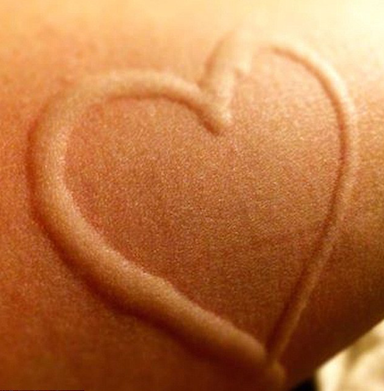 The end.