The previous episode is here. 
Note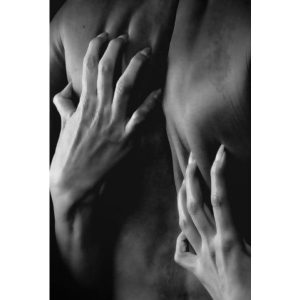 This is the near the end of this story. If you missed earlier episodes, the jist is that I had girl-scratches all over my back that my current girlfriend, the extremely assertive submissive Fliss, hadn't put there.
She was likely to resent these when she became aware of them. I'd managed to start having sex with her without her noticing them, but I expected exposure as a Bad Boyfriend at any second. 
Now Read On
So Fliss, eyes closed, had squirmed her way deliciously down to her mammal brain. I liked that state myself when fucking. I tend to go bear-like when she goes there, carnivorous and very grunty, and not at all analytical. But I couldn't go that way this time. I had too much to think about.
And then I smiled down at Fliss, kissed her, which she accepted, purring pleasurably, but without opening her eyes. And I brought my hands in under her back, made the best claws I could with my blunt nails, and dragged them down her back, scratching as hard as I could.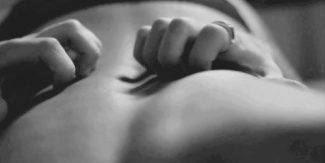 Fliss's eyes opened wide. She grunted, "Ubf!", tightened her thighs on mine and let fly with her nails, scrabbling and flaying at my back while she writhed determinedly beneath me. She continued shredding, my excited minx, until I felt she'd done enough.
I grabbed her hands and held them together over her head, trapped in one hand of mine, and increased our speed. And Fliss made the noise she made when she was going to come, a sort of gurgling, close to laughter but more musical, that rose and fell in cascades and made me think of fountains, and aspens.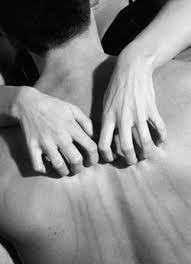 And she came and I came, and afterwards I accepted loving words that I didn't entirely deserve, and gave loving words that she did deserve. And later still we lay side by side, on our backs, legs and arms twined, well pleased with each other.
Eventually I got up to get us both water and wine. There was a slight gasp as I walked, naked, out of the bedroom. When I returned Fliss took her drink, and then looked contrite.
"Jesus, Jaime, your back's a mess. Wow. Sorry. I didn't realise I'd got so carried away."
The next episode is here.