Note
The previous episode of Maddie's steamy saga is here. 
Worried thoughts, and the shadow of the slipper
Maddie sat, trying to concentrate on French. But she thought about Lucy, her girl. And Sir, who was going to cane her after school that afternoon. And cane Lucy, too. Naked, the both of them. 
She knew he'd be happy with that thought. He'd already shown her what he thought of her body, and she knew Lucy, naked, would delight him too. When she faced him, and when she turned her back to assume the position.
But should she have claimed ownership of Lucy? She'd had his permission to see if Lucy wanted to be there when Sir took Maddie at last, for the first time, at his home after he'd caned both of them in his office. She hadn't had his permission to claim Lucy as her… what? Her slave, really. So it seemed.
She hoped Sir would let her keep Lucy. She hoped that so hard. And she didn't want him to be angry with her. She knew that if she owned Lucy, and he owned her, Maddie, then Sir owned Lucy anyway. And Lucy had seemed to find that was an exciting idea: being owned by both Sir and Maddie. She was happily exploring, too. 
Maddie frowned. She'd have to find some way of showing Sir that she'd done something good, even gracious. She hoped he'd see that she'd brought him a gift. Taking Lucy in her hands had been a presumptuous thing to do, but the moment had swept them along. She'd acted for the best, for all three of them.
Mlle Dupaurais said sharply, "Maddie! Faites attention!" Maddie started. The French mistress had a cutting tongue, and when she punished she used a rubber-soled slipper. It left severe marks, and Sir would not be pleased to find she hadn't kept out of trouble.
Maddie looked at her, beseeching. "Je suis désolé, Mam'selle. J'ai eu une crampe. Je vais faire attention." 
Mlle Dupaurias looked at Maddie. Her slipper was in the top drawer of her desk. "Assurez-vous de la faire. Or le directeur vous donnera des coups supplémentaires cet après-midi."
Maddie blushed furiously. Did all her teachers know she was getting the cane this afternoon? Yes, she decided; yes, they would. She said, again, "Je suis désolé, Mam'selle." 
Mlle Dupaurais gestured with one hand towards her desk drawer. Then she smiled ironically, and nodded, releasing Maddie from her gaze. The lesson continued. 
But now Maddie was focussed on more physical concerns. Her bottom still hurt from that morning's caning. How would her second dozen feel? Could she take it? God, she hoped so.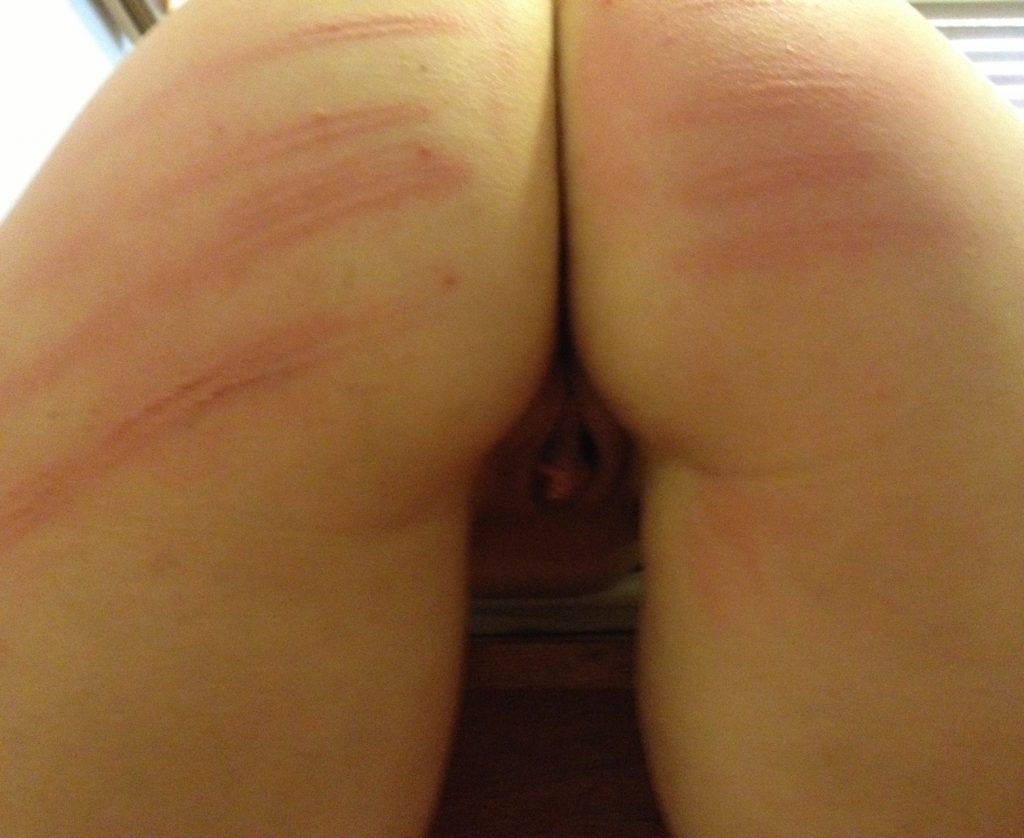 Note
I think I've run other pics from this caning, but not this one. The strokes really were for repeated academic essay-lateness, but that was at university level, and in a consenting bdsm context. Still, it's exactly the sort of thing that was at the forefront of Maddie's mind, by the end of her French class.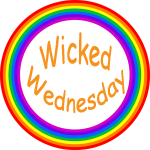 The next episode is here.