Diane reached to undo a button – there were just three keeping the shirt on – then hesitated. She looked at my eyes. She said, "you're not fooling me."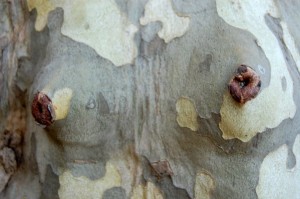 "No. But you know that if you don't get that shirt off, I'll take this switch to the backs of your legs. Till you're crying, and then while you're crying. Right here, right now. You doubt that?"
"No, that's not what you're bluffing about. You'd do that. In a public park for fuck's sake. You wouldn't even think it was a weird thing to do,"
"You're right. But why are you going to take your shirt off?"
"Because you'll whip me if I don't. Which, by the way, is a weird thing to do."
"No, try again. Why are you going to do as I say?"
"Ah. Because it's sexy. Doing as I'm told turns out to be hot. Which is weird too."
"That's better. But I'll still whip you if that shirt's not off by the time I count to five. One."
"Wait." Diane fumbled with buttons, hurriedly. 
"Two."
"Hey, not so fast." But she had two buttons undone. 
"No, you hurry. Three."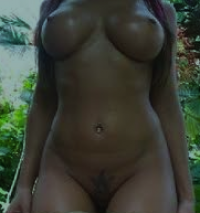 "Bastard." But she had the buttons undone, and pulled the shirt off when I said "four".
Diane was a naked vampire, with her shirt in her hand. I never said "five". Instead, I said, "good girl. Now give it to me."
She looked at me, eyes, breasts, belly and cunt all turned my way. There's power in that. And there was power in her focus on whatever I might do next, or make her do. To keep this hot I had to keep the lead. Diane crumpled the shirt into a ball. And tossed it behind her. Over her shoulder.