Jennifer had just taken a dozen smacks with the slipper. It seems like a cosy, domestic implement, but in fact a firm slippering hurts much as the cane or paddle. She had another eighteen strokes to go, and I'd offered her a break, if she wanted to come back and finish her slippering tomorrow.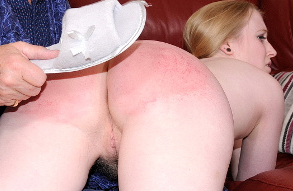 It was always a dilemma. One the one hand she felt she couldn't take any more. On the other, it'd mean she had more of the slipper to look forward to and twenty-four hours to think about it.
At last she said, "Oh sir, I wanted to take it all today. I was trying to be brave."
"Of course you were brave, Jennifer."
"But the slipper… it doesn't care what I try to do. I don't think I could stand more, sir. Not now. Can I come back tomorrow? For the rest? Please?"
I paused, as though it were a hard decision, though I'd offered her the choice just a few seconds earlier. At last I said, "Yes."
"Thank you, sir."
I said, "Can you stand?"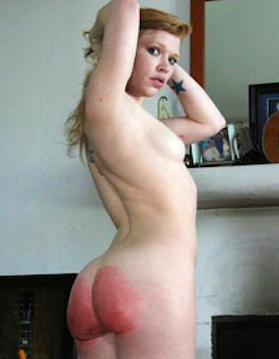 "I think so, sir." Jennifer slid to her knees on the floor. Her hands hovered near her bottom, but she thought better of touching it. She put her hands on her head, instead. She wanted to be good, and for me to see that.
"Oh my god, sir. I'll never. Ever. Do that again. Oh my god."
I stood up, my cock still tenting my trousers. I felt sorry for her, but I also desired her. I imagined the heat of her bottom blaring into me, while she knelt on the carpet and I took her from behind. I held out my hand.
Jennifer saw my erection, but made no comment. She'd seldom known me not to be hard, when she was in my presence; it was a fact of life. She took my hand, and I helped her to rise, shakily, onto her feet. Then I held her.
"Here," I said. "Just lean on me. You can cry, little one. And you were very brave. The slipper is a much fiercer implement than most people think. It's ok not to be able to take two dozen in one go. You did well."
"Thank you, sir." She leaned in against me. She sniffled, once, but the tears did not resume. "I tried so hard. But it hurt so much. I don't think I'll sit down for a week."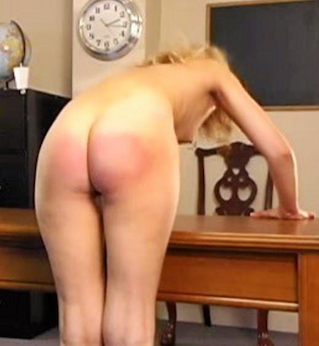 "You'll be surprised how fast you recover, Jennifer. Which reminds me. I want you to bend over my desk now."
"Oh sir! You said–"
"Silly girl. This isn't punishment. This is repair work, for spanked Jennifers. Like yesterday. I'm going to put some lotion on your skin, to reduce the pain, and cool it down and reduce the swelling. So: are you going to bend over so I can cool you down, or do you want a touch of the cane first?"
"Sir!" Jennifer moved at light speed, it seemed. She was over my desk, legs apart in what seemed like no time at all.
I took the lotion from the cupboard. "I should say that this is rather… personal, Jennifer. When I apply the lotion I'm going to have to touch you in a very intimate way. As you recollect. You can have Maddie in to supervise, or I'm sure she'd be delighted to do it for you."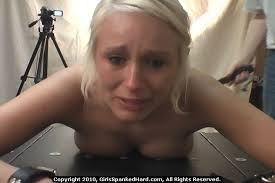 "No! Please sir, I'd rather it was you. Only you." I knew, as she did, that with those words she was giving me a lot more than either of us were saying. Aloud.
"As you wish. Then turn your head, so your cheek rests on the table. Arms out, over your shoulders. Good." I uncapped the lotion.