The previous episode is here. 
I don't mean that last cane stroke didn't hurt. It burned like fire. I felt like I was being branded. It was just that… that felt right. There was something sweet there. Something deeply sexual, like it was below my human brain. Something atavistic, like an animal. An animal in love and lust. 
The next two strokes climbed up my thighs. "Nine, Sir. Ten, Sir," counted Lucy.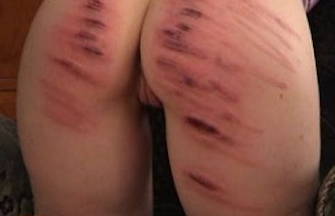 I squealed and sobbed again, continuously, no longer trying to control it. But now the sobs celebrated what was happening as much as they protested it. The tenth stroke burned just under the crease of my bottom. I dreaded the moment the cane would land directly of my crease. I knew it would be too much for me.
And I yearned for it, for exactly the same reason.
The next two strokes whipped across my bottom, as low as they could go, just above the crease. I moaned. How could this feel good? How could I take the fear of what was coming? I was learning something, something that changed my life, but I didn't understand it yet. That need for discipline in my life, to give myself and lower myself to a Master. And to the pain he might give me: I needed that too. But I hadn't processed that, just yet. It was my first inkling.
"Eleven, Sir. Twelve, Sir." Was there discomfort in Lucy's voice now? She knew she was next. She was a softer girl than me. 
"Good girl, Maddie. Now, I want you to keep your legs straight. And bend a littlke tighter for these last two strokes"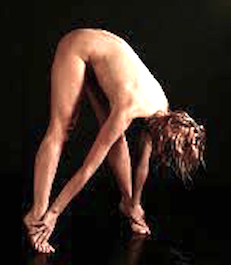 "Yes, Sir."I obeyed, quickly.
"Good girl.You look so neat, so very elegant, my darling."
"Oh, Sir." I felt so exposed, so completely his. 
"Good girl. You always look perfect for me, my little one."
I wanted to break and cover him with kisses. I turned my toes inwards, just to expose myself a little more.
I hope he thought my pussy was elegant, too. There was silence, while he looked at me.
At last he said, "Brace yourself, Maddie. I want you to take these two in silence, because they're not part of the twelve strokes. You know where they're going, and you know they'll hurt you. So be a good, brave girl for me. I rely on you, to show Lucy an example, You know that, don't you?"
"Yes Sir. I'll be…" I was going to say 'good'. I said, "quiet."
"Good girl." I smiled, despite myself. The next two strokes came hard and fast, only about five seconds between them. That crease is some of my softest skin. I wanted to wail, and jump across the floor holding my arse. But somehow I could stand it, though part of me knew they were the worst strokes of all. Another part of me felt so good, that I was so strong, so controlled and so much his.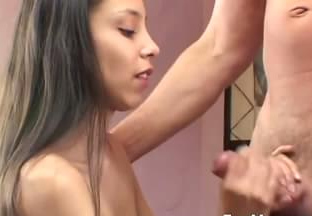 "Thirteen, Sir. Forteen, Sir." 
"Good girl, Lucy. And Maddie, you've been a brave, beautiful good girl. I'm very proud of you. But don't move, little Maddie." 
I said, "Ohh, Sir." It wasn't a protest. I felt so His. I was His property. And that made me feel so floaty. 
"Lucy, put two fingers in your Mistress's pussy, girl." 
"Yes, Sir." 
A moment later I felt her touch me, then enter and explore. This was more intimate touch that we'd ever had. But we both wanted it; Sir had made it happen. I sighed as Lucy probed and stroked inside me, and my whole body shook a little, with the emotion of it.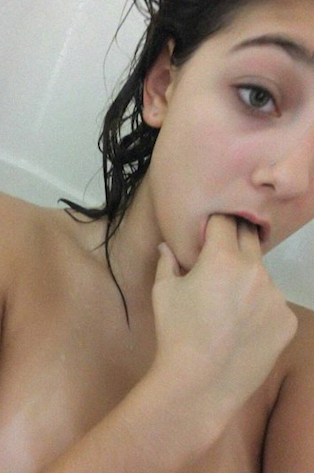 "Now withdraw, Lucy. Hold your hand up." 
"Yes, Sir." 
There was a pause. Sir said, "Nicely sopping. Good girl, Maddie." He sounded so happy with me. "Lucy, clean your fingers now. With your mouth, girl. It's time you tasted your Mistress."
"Yes, Sir."
A second later Sir was holding me by my shoulders. He helped me up. I turned and embraced him. God, I wanted him to fuck me then and there. But he just cuddled me.
He kissed my forehead, and when I dared look at him, my mouth. I was held in his arms, my ass burning, I heard him say, "Good girl. My girl. You deserved that, but you were very brave, and the slate's wiped clean. You're my very good girl again."
There were tears streaming down my cheeks, now I was upright. I didn't ask for his permission; I kissed him, and I looked at Lucy, warning her to stay back, and I took his cock in my hand. He kissed me back, and we rocked together for a while. 
But at last Sir put his hands on my shoulders and set me back a pace. "Now, I'm going to need your help, Maddie, while I give Lucy her first caning. I think you're going to enjoy the way you help."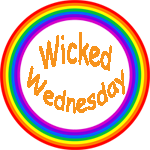 The next episode is here.