"So he let me in. Once I was inside, I just stood there and howled. Absolutely grief-stricken. I wanted to hold onto him but I couldn't. I felt I'd let him down so badly and it was all my fault. And I felt… unclean. He wouldn't want to touch me, if he knew what I'd done."
I said, "You didn't -"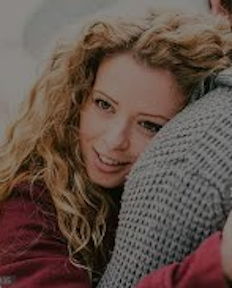 "I know. I know that now. But I'm talking about what I felt at the time. I felt so worthless. Anyway, thank god he stopped asking me what was wrong, and just held me. He told me I was a good girl and a beautiful girl, and nothing can happen that you can't live through. And then he shut up and held me. I just bawled, big wracking sobs from all the way inside me. I dunno; it may be the worst I've ever felt in my life. And I felt my life was over. Hah! I must have made such a mess of his shirt."
I held her. Maddie made light of it, but talking about it brought some of that pain back.
I said, eventually, "Well, he was right, you know. You are a good girl. And a beautiful girl." 
But I'm going to have to cut here, though. This has been published and my publishers don't want free competition from me. You can read it here.