The next day Jennifer came to my office as I'd told her to do, after school. She was wearing her new uniform. It was less cheerfully obscene than the too-small version her mother had bought, but she looked radiantly happy in it.
She looked at me, proud. Then she faltered, worried that I might think she'd chosen wrong. I said, "That's perfect, Jennifer. It fits you perfectly. It looks, really, very good on you. Flattering. You did very well."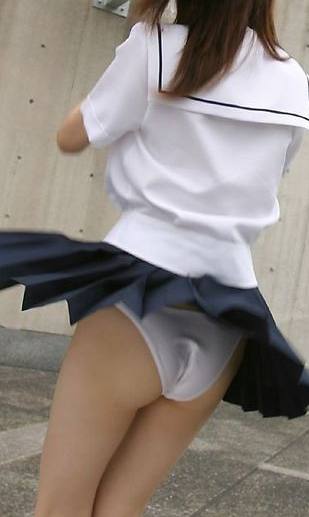 She beamed. She wanted to feel confident. A girl who has felt a man's cock harden for her has no doubt of her enchantment over him. But she still wanted to know she'd done right.
I pointed my finger at her, and made a little circle in the air. "Turn around." She turned, so I could admire her from the back, looking back over her shoulder. I admired her, but I said, "I meant, twirl."
She frowned, puzzled. She completed her turn so she faced me again. I said, "Twirl. In that skirt. Quickly, like a cheerleader."
"Oh!" She spun so the skirt flared out and lifted. Her white panties and the sweet gap at the top of her thighs were exposed, then hidden as she came to a stop.
"Like that, sir?"
"Exactly like that. Good girl. You chose well. And no one else is to see you do that, you understand, except me."
"I'll twirl whenever you want, sir."
I got up from my desk, and walked towards her. She stepped forward to meet me, and she kissed me again. I held her, and we pressed bodies together. "Now, little Jennifer, why are you here?"
"Sir?" It was too broad a question.
"In my office. After school."
"Oh. Well, you wanted to see me in my new uniform, sir. Thank you, thank you!" I was holding her whole weight; she'd leaned into me with her hands around my neck, and relaxed.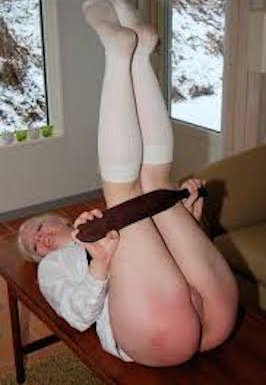 "And you look perfect, Jennifer." I kissed her, mouth to mouth, and she brought her hand up to stroke along my jawline. "And why else are you here?"
"I'm to tell you what I think about doing extra work for you. And taking extra… discipline."
"Yes. You are. And what have you decided?"
"Of course, sir! I'd be so grateful if you set me extra work. I want to do better. And I know that if I don't do my work right…"
"Yes."
"You will make sure I do my best. With your hand on my bottom. Or worse. That's as it should be, sir, isn't it?"
"You're a good girl, Jennifer. And of course I won't accept anything less than your very best. I certainly won't accept any excuses."
"Yes, sir. I wouldn't expect you to. Or want you to. I need direction, I know that."
Note
This episode of Jennifer's pleats and pleas is slightly ahead of time. When I left the Jennifer-and-Maddie-and-Lucy saga, Maddie was about to tell her headmaster about the time a girl called Lucy had go the cane for the first time, and licked Mddie's cunt while she took that dozen strokes. That episode is still to come, but I've jumped ahead a bit, to where the story returns to young Jennifer Perch, and her adventures in the present. 
She's discovering pleasures she'd never dreamt of, in one sense, while in another sense she's dreamt of them for most of her life.