Back at the start of the Vampire girl saga (Vampire Girl #1, obviously), I mentioned how, only an hour or so after Diane and I had met for the first time, I'd slid her skirt up to her waist – on the left side, anyway – in a bar.
I didn't ask her for permission, because if you slide a woman's skirt up to a socially risky extent then it's sexy if she likes it but creepy if she doesn't. But asking first is never sexy. I decided it was worth the risk.  
Turned out that Diane thought it was hot, and I still think, looking back, that it was a cool thing to do. Which is good. If I join together all the time in my life during which I've clearly and unequivocally been cool, it probably adds up to about half an hour.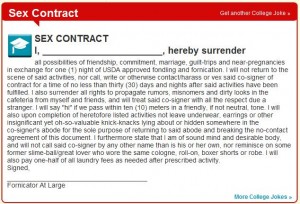 II did it because by then I was pretty sure we were going to fuck, though we'd only just met. It felt like time to make a move, and I thought Diane'd like a direct one.
If I'd guessed wrong Diane would have called me a dickhead, and tugged her skirt back down while giving me the look you'd give a fried egg with a cigarette butt in it.
And told me to calm the fuck down: jeez. And finished her drink and left. Diane had a good line in withering contempt, and she relied on that to put down most male bad behaviour. It would have worked on me. No matter how many years passed, I'd still be making a sob-of-embarrassment noise any time I suddenly found myself remembering it. If it had failed. 
But pushing her skirt up worked, so therefore it was cool. Because it was a vanilla sex thing and not a bdsm sex thing, it was okay to do it without getting consent first. You find out if you've got consent by doing it and seeing if you get knocked back.
But you'd never take that approach in bdsm. It's interesting, isn't it?