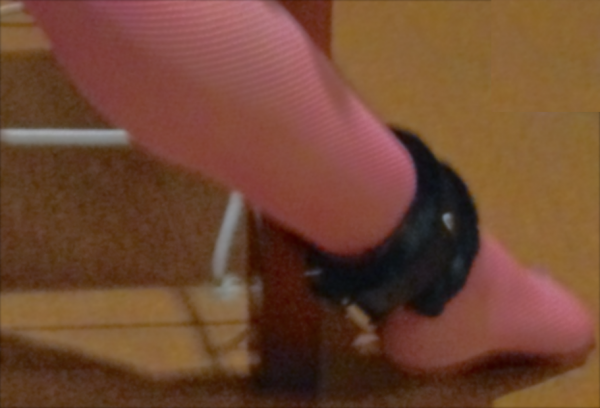 Time passed. The wooden tabletop was warmer under her body. Her wrists and ankles were still cuffed and tied to the table. She was helpless. In every sense at his mercy. His … woman who had a master. As much his property as the table he'd tied her to. That felt strong. It felt right. 
Time passed, long and longing. At some time she became aware of him behind her, though he'd moved quietly and he said nothing. 
Master! 
Shhh. 
Then she felt his finger, just inside her cunt. She gasped at the surprise and pleasure of it. He stroked along her left side, just inside. Then his finger was gone. Her cunt, her whole body, screamed silently for more. At least another stroke along her right labium, so she had balance. It was only fair. To both labia. To her. God, one more touch. 
Please … 
Shhh. Later.
He was gone.