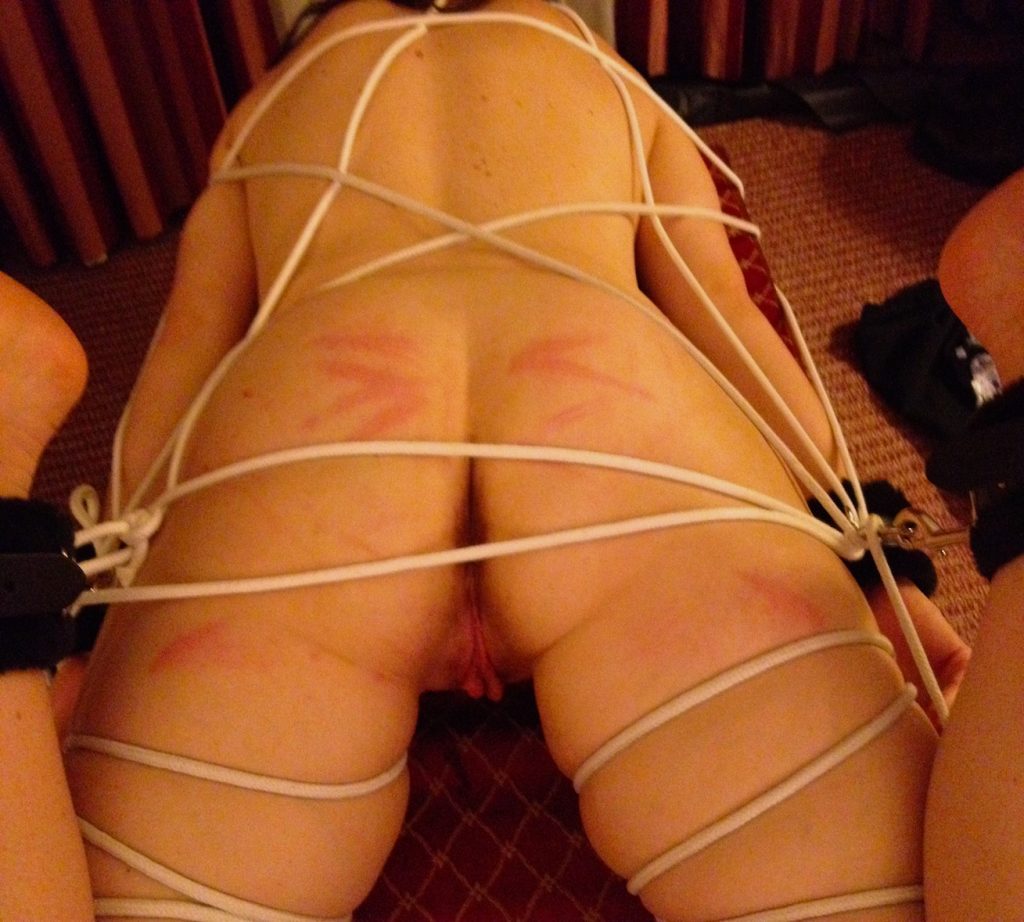 This is a gift. A beautiful girl, recently striped (I can't abide lateness), now tied immobile and made to wait. Until her owner requires her. 
Truth is, she won't have to wait long. Her master is a greedier man (for her) than he is patient.
But the question is, who is the gift for? Is it her master, or is her immobile, bound state a gift for herself? 
Either way, or both ways, it's the perfect solstice exchange. And power exchange. 
Note:
My bondage tends to be effective, in that it achieves compulsory stillness, however she might struggle and wriggle and strive against it. But it isn't as elegant as it should be. I know this.
Still, the feeling is right. 
Happy holidays!