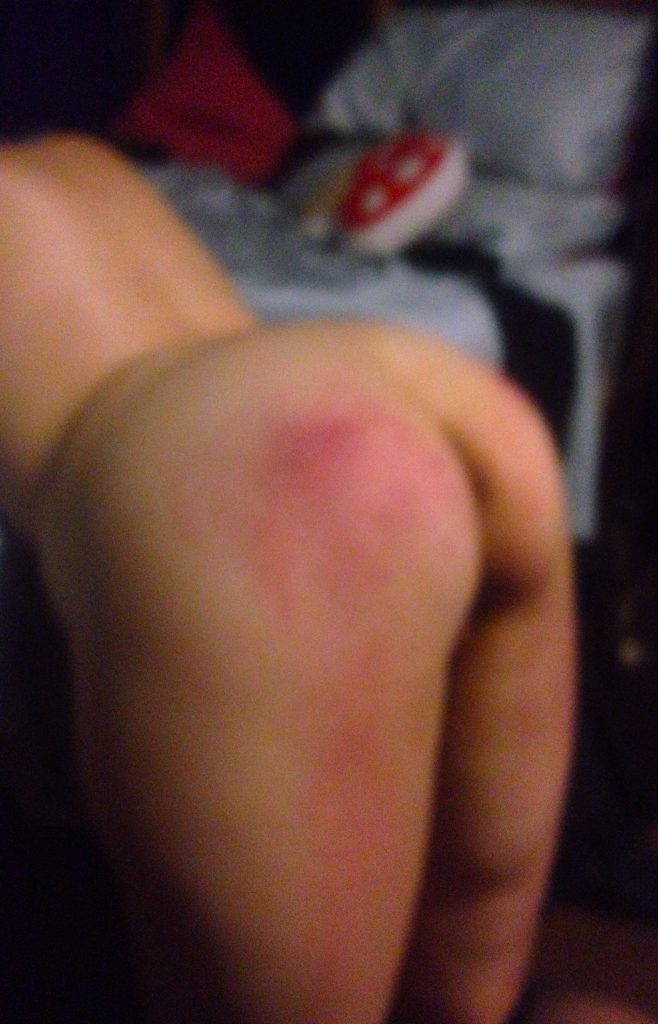 We'd been fucking constantly for nearly two days. Her cunt and my cock were getting tender, though she was a wet girl and we hadn't lost any skin. We stopped fucking only for occasional bursts of food.
She'd made soup the day before, so that and warm bread was what we had when we weren't fucking. The only other reason for not fucking was for me to apply my paddle or my belt to her arse. I liked the heat of her arse when I fucked her from behind her behind. 
But we'd discovered each other, and we woke up something in each other: skin hunger. We needed to hold tight, to fuck, and I needed to colour her beautiful arse and thighs as much as I could. Her skin needed to feel me, hard, in every sense, on her skin. We still weren't finished with each other. Skin hunger.
But then, while I was spanking her with my hand, after I'd put down the paddle, I realised she wasn't quite with me any more. She'd fallen asleep while getting spanked. I've never had that happen before, or since. So I got onto her bed and pulled her up beside me. She settled in my arms and kissed my neck, still asleep. I probably dropped off too, for an hour or so. 
But we weren't finished.