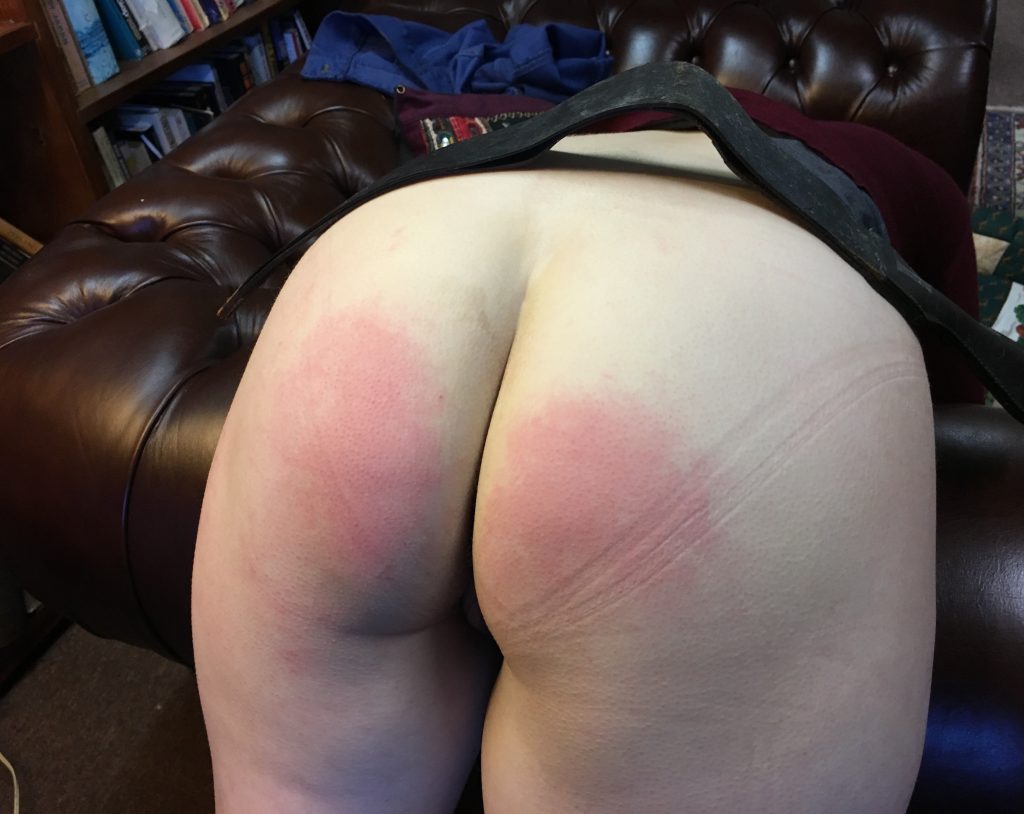 There's a story behind that razor strop, and I once started to tell it on this blog. I'm going to get back to it soon. 
But every implement should have more than one story. Here it is in my library, having travelled with me for a couple of thousand kilometres, 
And finding itself with warm, sensual work to do. It helps to create and enhance beauty, among its many other talents. 
(Model: The lovely Zoë, whose blog is here.)