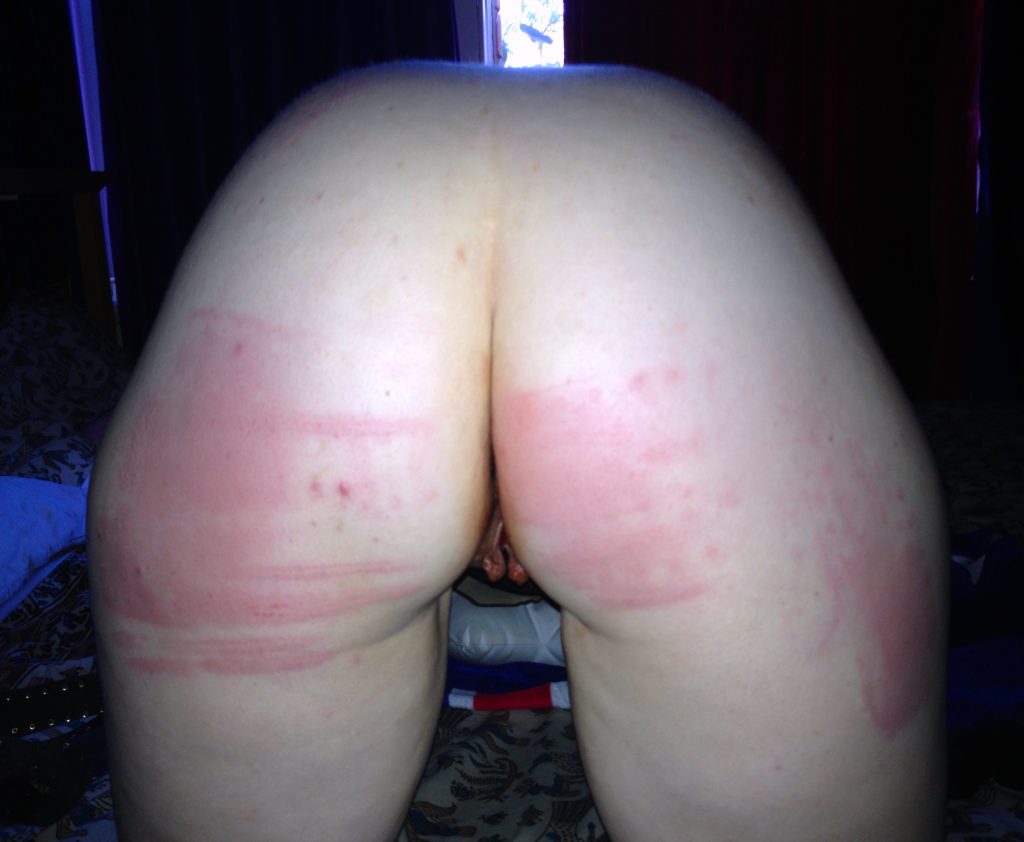 Marks. We both loved her marks. They tell a story, and she could see that story just by turning her back on a mirror and looking over her shoulder. 
These marks told two stories. She'd just been punished, a nice straight set of stripes from the cane. That was one story, a very traditional one between a Master and his slave.
But there were also warm blotches on the outer side of her left buttock, and another, a little lower on the outer side of her right thigh. They tell a different story. We'd fucked after her caning, because it's such a submissive and accessible position, and we both need to feel each other, hard, after she's been punished. 
But the best thing of all, about that position, is that I can spank her, hard, while we're fucking. It helped her feel surrendered, plundered, while we're fucking, and we both loved that sensation too.
The glow of the handprints tell us both about the glory of that sex.
And now she'd been caned, fucked and spanked, and we're catching our breath. But she's still not allowed to rise. There's a paddle, not far away. And it's about to become part of her life.