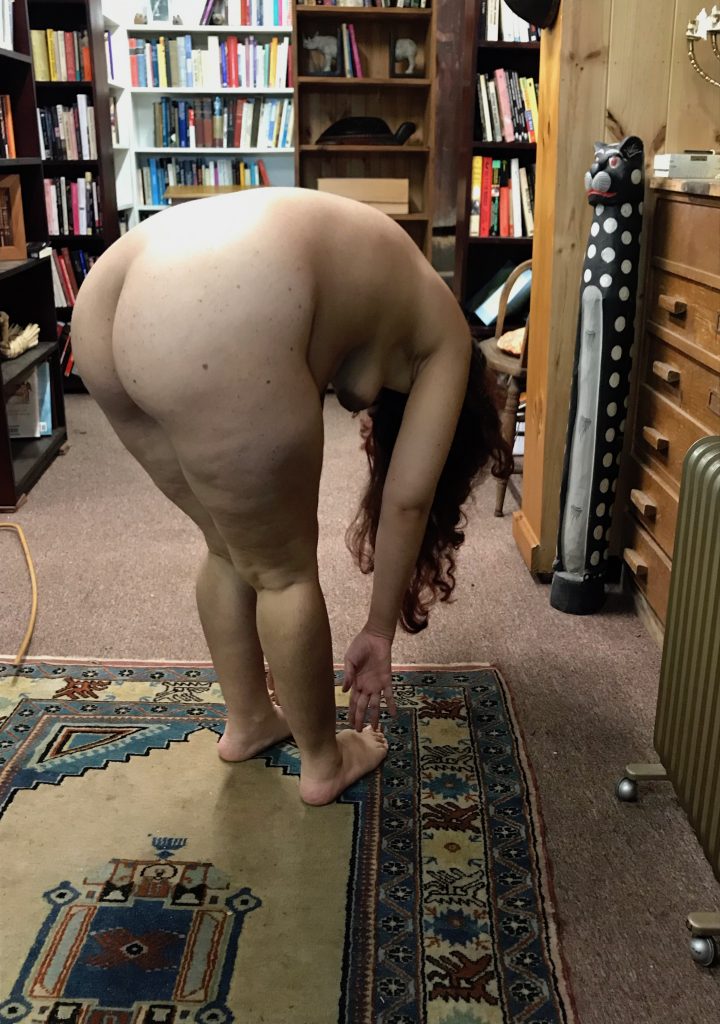 With Gala the difference between a caning for the sex of it and a punishment caning was clear. When sex was the motive I'd hand-spank her first, then use the leather paddle, making her a warm, wet and enthusiastic girl by the time she caught the first stroke of the cane. 
When she was due for punishment, I delivered the caning cold, so the change from nothing to very sharp, shocking sensation was steep and fast.
Gala still caught up quickly, so that the longer a caning lasted the more, paradoxically, she enjoyed it.
But the submissive posture she had to adopt turned her on, in either case. By the time I'd lectured her and raised the cane for the first stroke, Gala would be more than ready.
The position itself was a turn-on, for her as well as me. That posture told her she was submissive, in a position she would only adopt for a man because she was submitting to him, and that things not in her control were about to happen.
The body likes what it knows, and she always liked that. The submissive position was body knowledge.