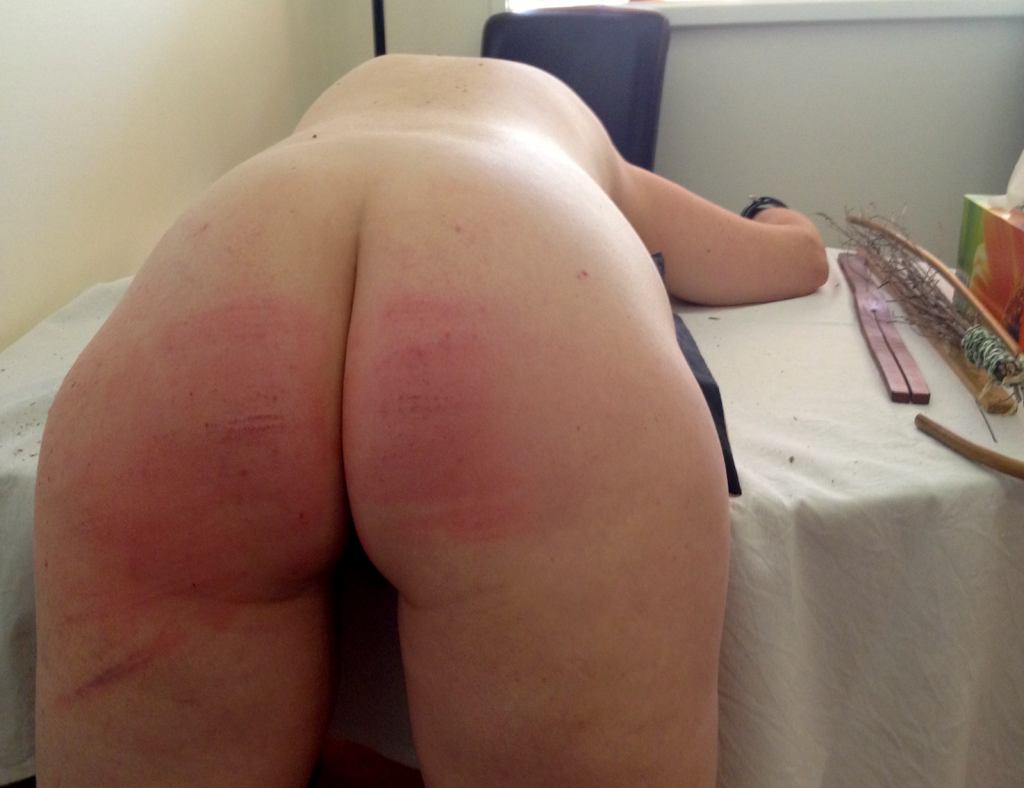 We're settling in for a long, disciplinary session, Arethusa and I. This is a later view of the scene introduced here. 
She'd been late with a university essay, and it was the third time. I'd finished up helping her to write the thing. But I was sick of past-the-last-second panics, where it took serious intervention from me to get anything handed in at all. So I decided it was also necessary to take severer measures. So I'd told her what to expect, and to be waiting, naked and bent over my table until I got home. 
Once I arrived I fixed her cuffs to the table, and after that it was simply her job to endure. We started with the lighter cane, and at the time this shot was taken there was still the tawse, the birch and the heavier cane to go.
And then, before uncuffing her, there would be the fuck that tells her she's a good girl again, and that her Master can't keep his hands off her or his cock out of her. Not for long. 
But the whole process, from discipline to expiation in sex, took nearly three hours.
Note the cushion she's bent over, and the box of tissues. That's one of the ironies about punishing a girl you love. You want to be considerate.