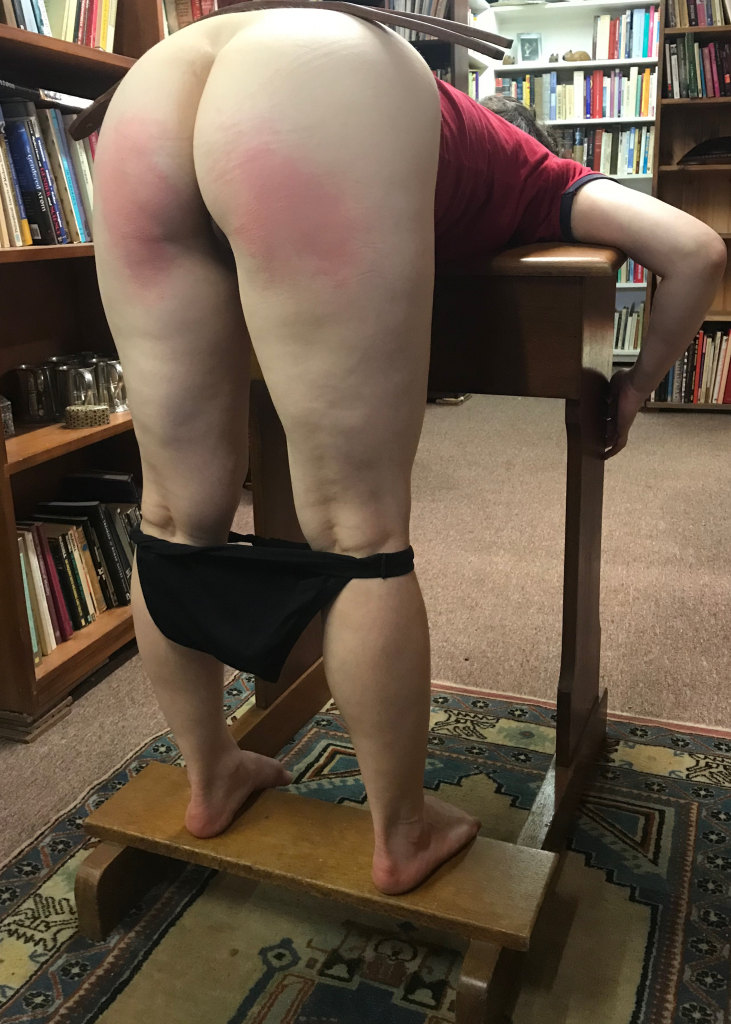 The object our girl is bent over is called a prie-dieu. It's designed to encourage submission to the Christian god. When I saw this one on sale in a junk shop in the great Australian outback, I had to have it, as a pervertible.
Religious and sexual submission have always been very closely related. The form of the prie-dieu, which can be used for both kneeling and bending, is very encouraging and conducive to that oceanic, submissive feeling. It helps a submissive to feel self-awareness: I am submissive; I am submitting…
But that's not what I came here to talk about. What I see first, and last, is the blush on my girl's lovely bottom after a light tawsing. It really is the colour of beauty.