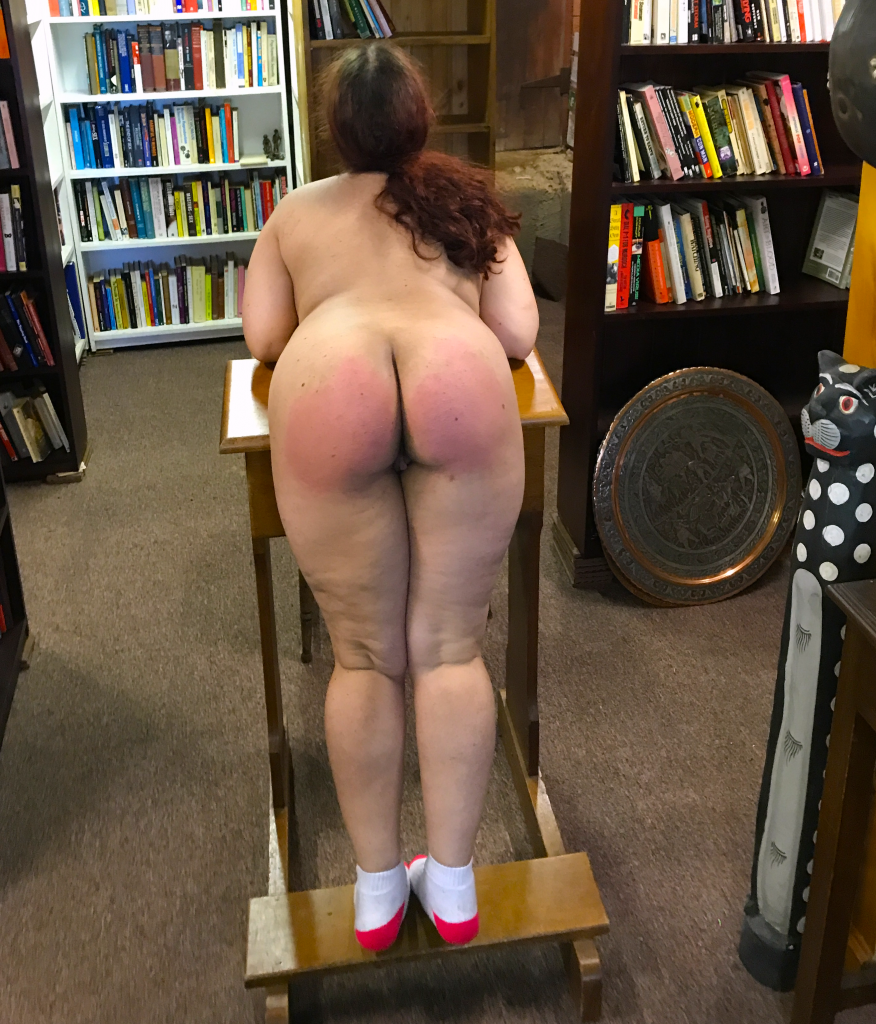 She's been a perfectly good girl. And yet, she is there, and stage one has just ended. 
But good girl, bad girl, trickster or treat: who cares? She's got a gorgeous arse, and she colours beautifully.
Is this a trick or a treat? If you could hear the squeaks while we built up the heat for this photo, you'd probably guess. 
Either way, trick or treat always starts here. Never where it ends, though.