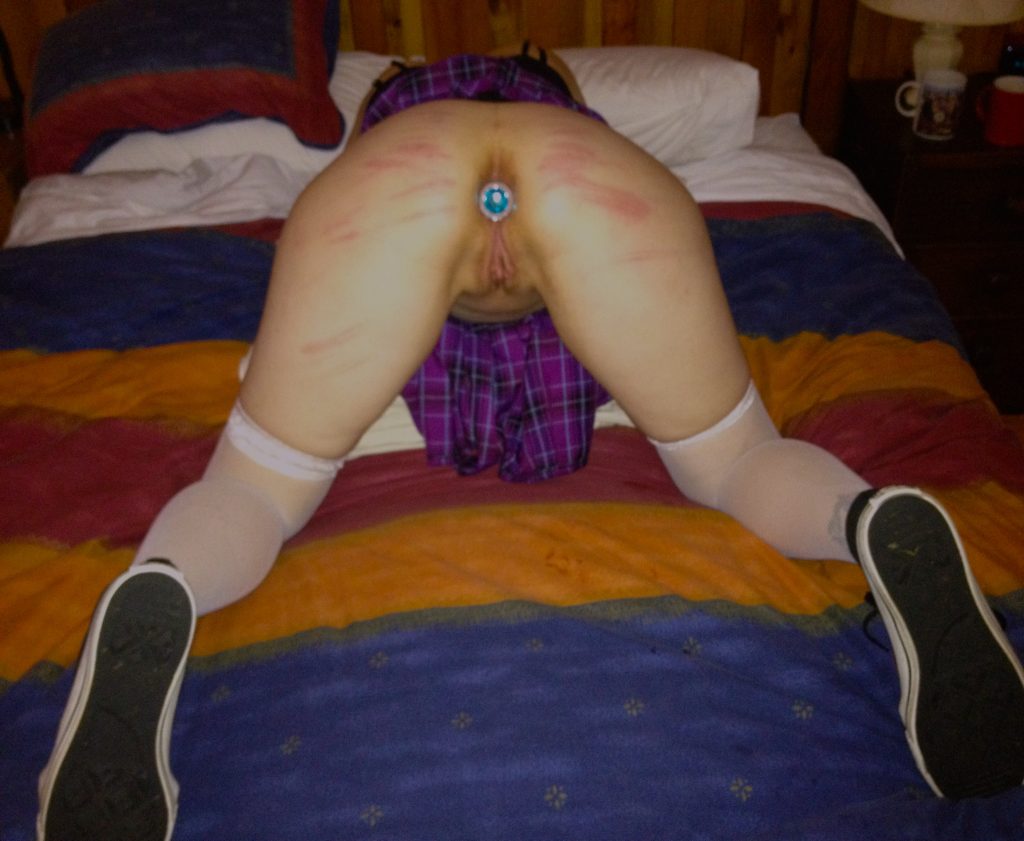 The butt plug was introduced quite recently, and it still feels strange. 
The cane still feels ouchie. 
As always, punishment is followed by a period for refection, before it's time for comforting. It's odd how a butt plug, together with Master's penis, should equal "comforting".
But that is how it is.