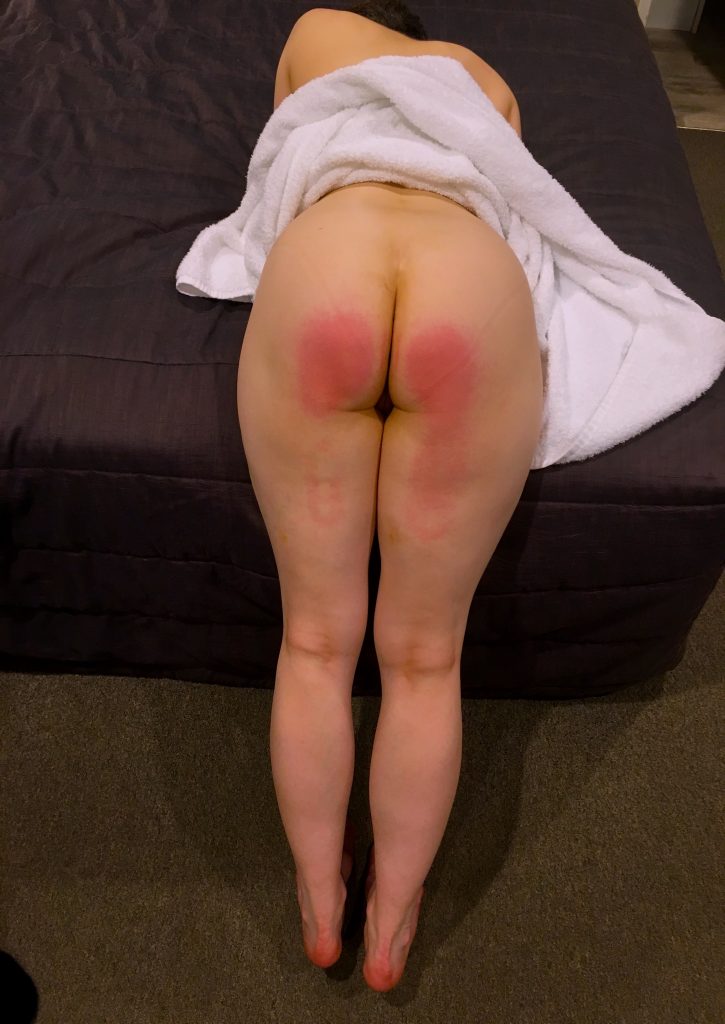 No, girl, don't you even think about getting up. 
There's more? We're not finished? 
Girl, I've hardly started.  
Good.
I want that ass nice and hot before I fuck you. 
Red hot?
Exactly. Blazing red, little girl. Like a firetruck, only fuckable. Now: get up on tiptoes. Good girl. And keep still. 
Even if it hurts? 
Of course it'll hurt. And you'll stay in place until I put the paddle down. Just do as you're told, and you'll be fine. 
Ummm, well..? Yes, sir.