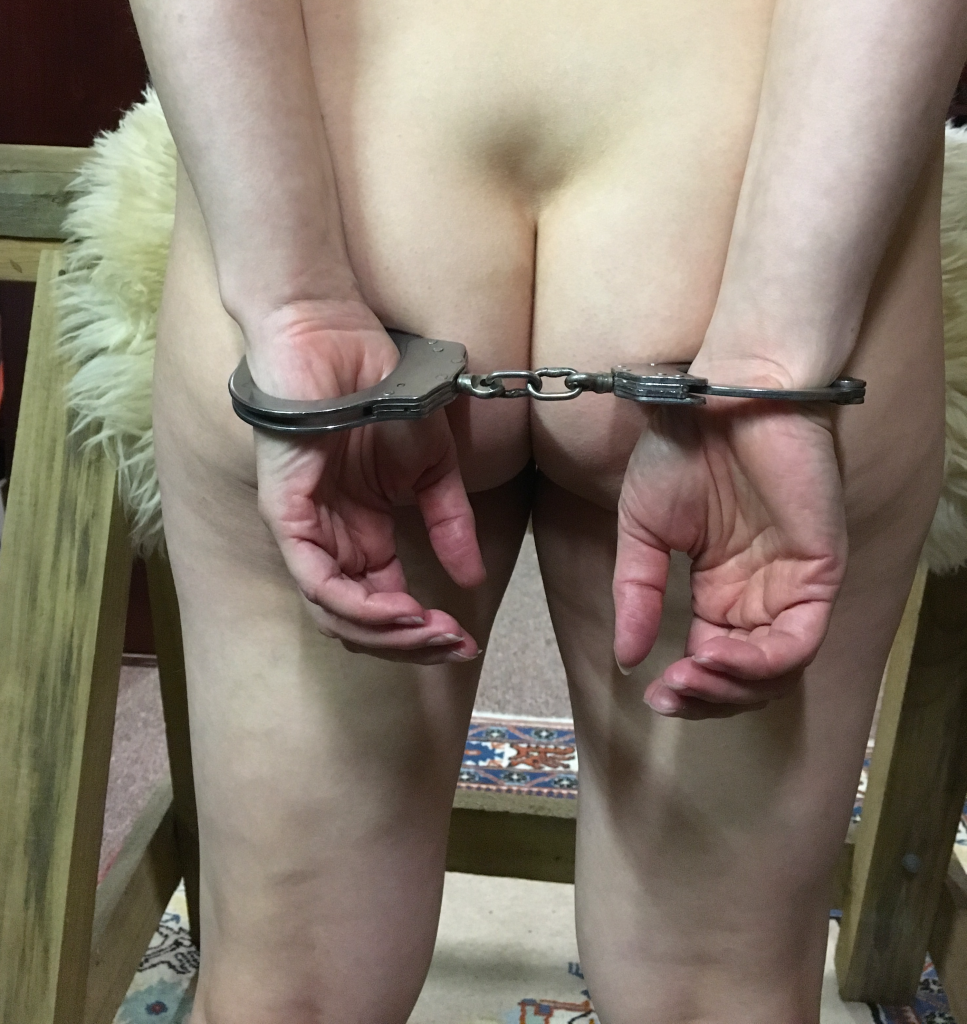 When a girl isn't going anywhere, for a while, she needs cuffs to keep her warm. 
These are official police cuffs, that a Domme from an Aussie cop. She later gave them to me, which was a nice present.  
They are cold and utterly inflexible, in feel. They say, "you are held", in the plainest language possible. The warmth is in the our hearts, and in my hands.