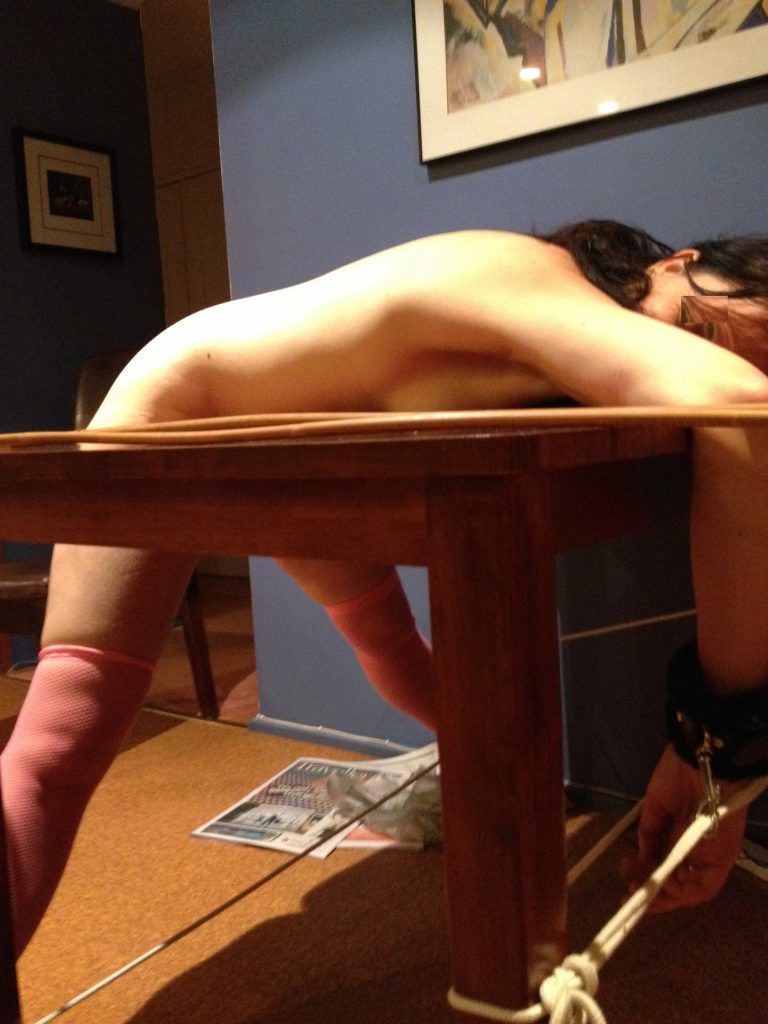 Arethusa tied to the table, her bottom stripy and very warm to my touch. It feels hot to her too, in both obvious senses of the word.
Usually we'd fuck very soon – seconds – after I'd put the cane down, but this time I left time for her to savour the afterglow while still tied down. And the expectation of sex, also still bound over that table.
 It took Arethusa far too long to get her Master to fully understand just how much she liked being bound. By which I mean I was shamefully slow to realise it.