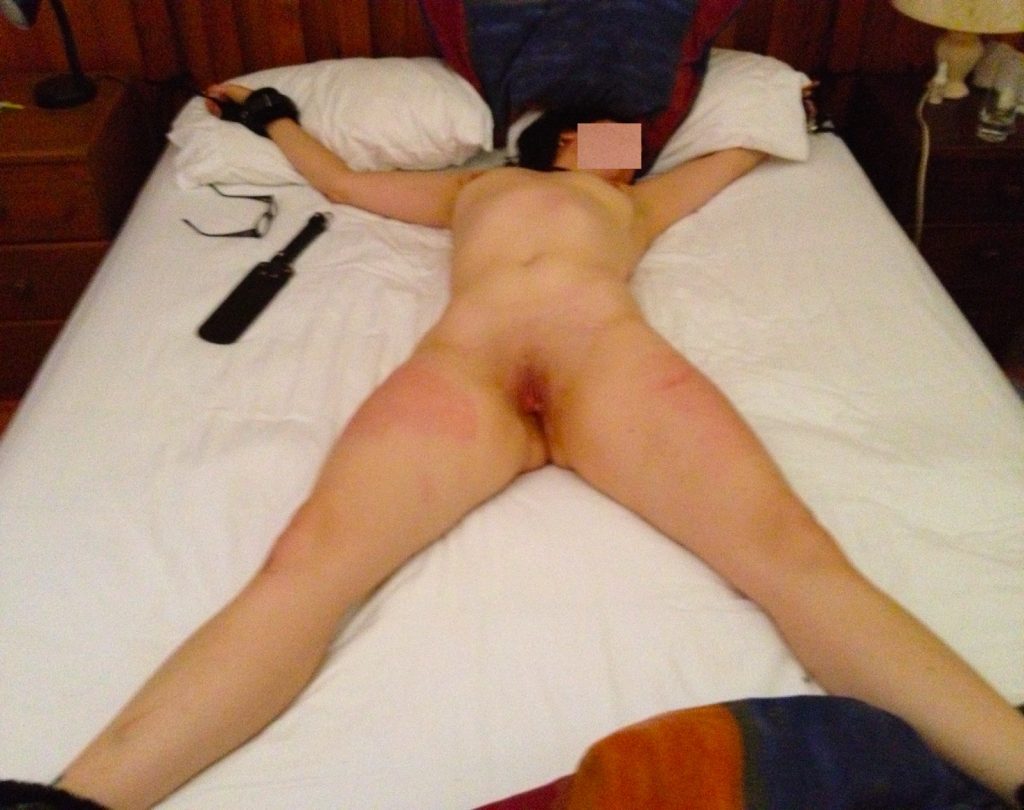 To wait is to have arrived. To be bound is to be free. 
It's Sunday morning, and luckily there's nothing much to do. Except wait.
There will be the sound and the bite of the leather paddle. And eventually he will fuck her. Sometyimes he lets her hands free, when they fuck, so she can caress him. Sometimes he doesn't. Both are good, and she couldn't say which is her favorite.
But she does like not having the choice.