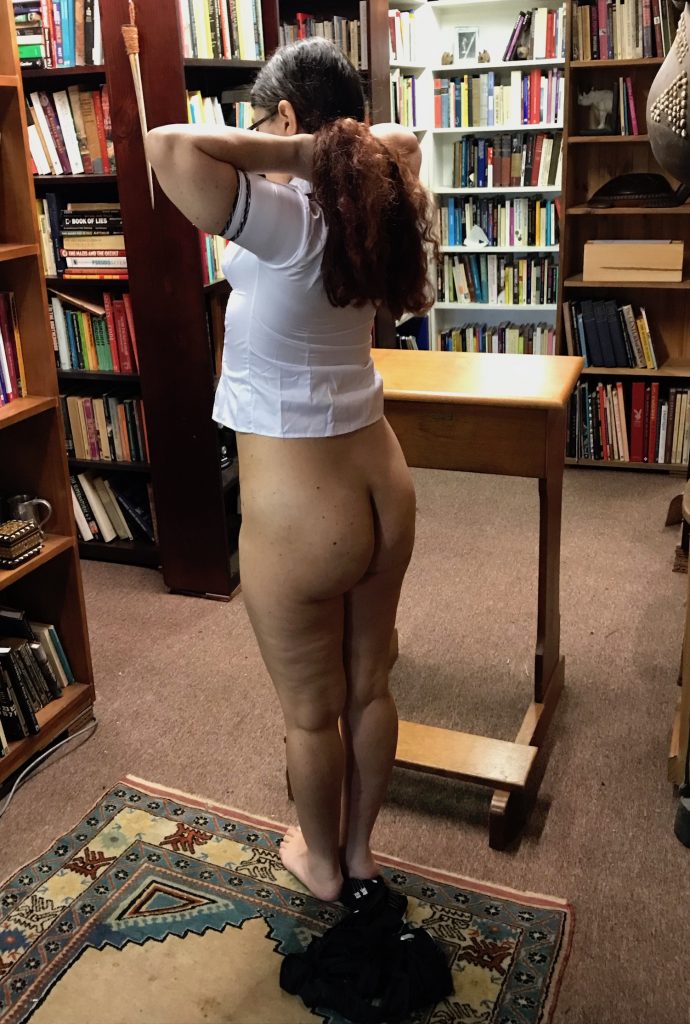 "Hands on head. And wait there till I return"
Time is important. In a while he'll invite her to tell him if he's sorry. She'll say she is, and she'll say it as earnestly and strongly as she can. And she'll mean it, of course she will.
But… she knows that part of her isn't only a tay bit sorry, and what's going to happen to her, from beginning to end, in something to look forward to, as well as to fear. 
She stands on an emotional and sexual balance, shifting her weight from one side to the other. 
And, of course, she knows it has to begin. For sorry and for sexual, she wishes it would begin. 
Time.