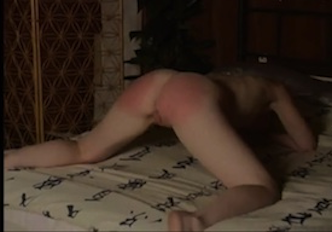 A long silence followed before Qing reacted. Slowly, as if she were a statue, unused to moving, she raised herself and pointed her ass at me. Her slender weight shifted from her tummy onto her knees. I imagined her like an ancient treebranch, pushed into reluctant movement by the wind and making creaking noises.
That thought was stupid enough to make me laugh.
Qing frowned at me, but she was puzzled, not angry. "So what's so funny?"
"Ah, you, actually. What's so hard about getting your ass up?"
She shook her head. "Well, it's all right for you. You're not the one about to get her asshole fucked."
I said, befuddled, "Wha-?" I hadn't known that either of us were going to get fucked up the arse, but now she'd mentioned it, if it had to be one of us I'd prefer it was her. Her arse was prettier, for one thing. But I hadn't even mentioned her asshole, as far as I could remember. "What? But I didn't say…"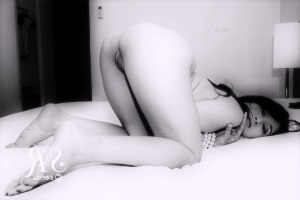 Qing arched her back, her spine and slender ass bowed like a female cat presenting to a tom, and I stopped speaking about whatever I'd been intending to say. She said, "And it's like, it's my first time for that too. I've never even been whipped before. Or tied up, either. I mean, it's been incredibly hot just now, but… I hardly even know you. Uh. Um. Jaime!"
She produced my name with some triumph. I said, "very excellent," and kissed her bottom, as one should.
Qing smiled, but she wasn't going to be distracted. "Well, it's a lot to take in. And I'm a virgin. Well, my ass is. I'm an asshole virgin. You're really not worried about flooding me, are you? I mean, with new experiences, you know?"
I thought about saying something to the effect that she was so hot that I'd only be worried about flooding her with come. But I couldn't scrape enough cheese off that. It'd sound terrible. If I said I didn't believe that "having too many new experiences" was a real thing, then we'd have an argument. I thought how boring that would be, and my cock softened. 
I knew I should explain to her that by "get your ass up" I'd just meant her to present herself more submissively, and to give her an order so she could have the fun of obeying. If she wanted to. The content of the order hadn't been important.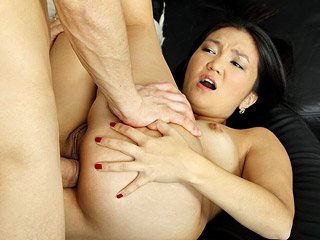 I wanted to be flippant about this, since it was all just a misunderstanding. But it was too late for that.
The idea of sliding my cock – well-lubed, no doubt – into her tight little anal tube had taken me over. I wanted to fuck Qing's little ass. I wanted to hear her yelp if it hurt, and her screams when she came.
It was going to happen.