I'm going to take a short break from Maddie's and Jennifer's adventures, because there's another story I was meaning to tell this year. It should only be a few episodes long, and I want to at least begin it this year. It's the sequel to a story I told a couple of years ago. I'm not going to say which story yet, because if you've been reading this blog there's a Surprise coming. 
Unlike the adventures of Jennifer and Maddie, this is a true story. 
The story is called "The Kiss". Ahem.
The Kiss
A few years ago I owned and loved Arethusa, a girl who was cooler and better-looking than me, and didn't look like an idiot when she danced. She was wise and smart. So I was smitten. For quite a while she'd been begging me to take her to the local bdsm nightclub, because she'd never been to anything like that.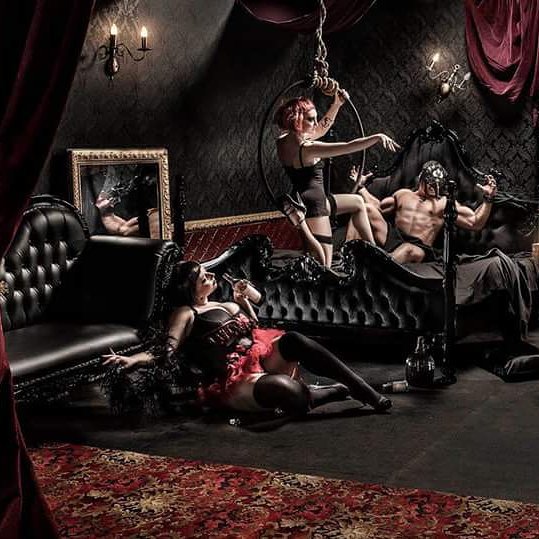 I wanted to take her there and watch her reactions to the whipping bench, and some of the acts who came out at mid-night. The acts were burlesque, essentially, with a very mild bdsm edge, but they were pretty sexy and sexily pretty. I thought she'd enjoy them.
Unfortunately, it took six months for us to go, because I'd declared that taking her to Club Bento (not its real name) would be a reward for good behaviour. Unfortunately, the club's events generally coincided with her having done something like getting low marks in an university exam, or putting an essay in late.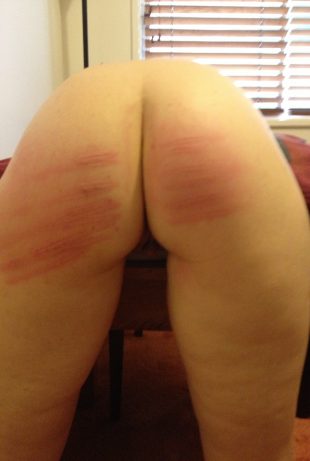 One of a Master's duties is to reward and punish, and I couldn't reward that. So on that night she'd usually find herself tied naked over my dining room table getting a severe caning, and listening to me lecturing her about doing her coursework.
Arethusa didn't enjoy getting the cane, instant by instant. However, she loved being a girl whose Master kept her under strict discipline, and she knew that punishing her turned me on. It turned her on, too, a few minutes after the actual hurty part had stopped. And the sex after severe discipline tended to be spectacular. So her disciplinary evenings weren't so bad.
But she still wanted to go to the club.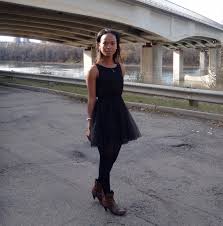 Finally, she spent a month doing her work, and got a high mark for an essay. So that night she dressed in boots and a midnight-blue tutu, and her collar, on a rather pretty pink silk leash. She had long, straight darkish-blond hair, which she seldom did anything special with, but tonight she'd put it up. 
I dressed in black, as doms do, with knee-high leather boots with enough zips and buckles to send an airport security machine into beeping, binging hysterics.
So she was thrilled to be at the club, and I was pleased to be holding the leash of the prettiest girl in the room. (She might not have been, really, but she was and is pretty and I was extremely biassed.)
There was plenty for her to see. A lot of vanilla girls came to the bdsm club for the same reason they went to gay clubs: it was a reasonably cool crowd, and doing anything without consent was disapproved of. And if some man didn't take a hint whern it came from girls, he'd have it explained to him by the bouncers. So it was a safe place for pretty young girls who just wanted to dance. And Arethusa's previous lover was a woman, so she liked watching pretty girls too.

It wasn't supposed to be a sex-on-premises venue, but I took her for a tour of some of the darker corners. There was a girl kneeling under one of the tables sucking her dom's cock, and elsewhere a Domme was masturbating her slaveboi, who, I assume, wasn't allowed to come.
So it was living up to Arethusa's idea of what a decadent bdsm club should be like. 
But about ten, I heard my name. An ex-submissive of mine had seen me, and she was shouting out, "Hey, Jaime!"