Freddie handed Ngaire the bottle of lube. Ngaire took off the top, watching as he raised himself to his knees and straightened his back so she could reach his cock. He was hard again, the penis pointing at her. She was surprised. He wasn't twenty and she'd lost count of the number of times they'd fucked that evening.
Steve, her ex-husband, would have been asleep after the first. She hadn't liked the sexual enthusiasm of boys, when she was growing up. Maybe that was why she'd married Steve. It was hard, in retrospect, to think of reasons why. But there was Freddie's hard cock in front of her, and he'd put a condom on it.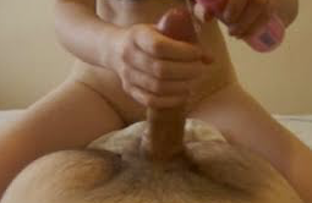 Ngaire blew it a kiss, and poured out a handful of lube, and took his cock in her hand, slowly stroking it up, from tip to base, then back again. Freddie grunted, and his cock moved in her hand. It was somehow harder, a little bigger in her hand. "Is that slippery enough for you? I suppose I should say, for me."
"Bit more on the head. That's the bit that's going to open you. You can't have too much lube there." 
Ngaire got up to her knees too, and poured more lube onto her hand. She took his cock in her hand again, and pressed her body against his. She kissed him.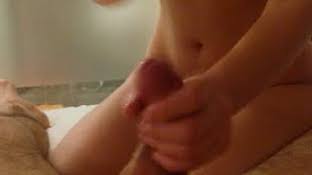 He responded, putting his hands on her arse and pulling her close. His cock, slippery as an eel, though firmer, pressed between her thighs.She gripped it tight, and he gasped. 
Eventually he whispered, "I'll take you slow, and you're to tell me if it hurts. Is that understood?"
That, Ngaire thought, would be the voice he gave orders to Daphne and Shar. "I'm all right. I'm not a princess."
"Liar."
"Heh. Then I mean I'm not made of glass."
"You'll tell me if it hurts. I need to know how you are."
"What will you do if I don't tell you it's hurting? Spank me?"
"Heh. At least I'll know that that's hurting you, and how much. Also, I'd enjoy that, but in buttsex I'd hate to be hurting you. The goal is very much not to hurt you. But you, beautiful girl, should get back on your hands and knees, with that yummy ass up. Knees well apart."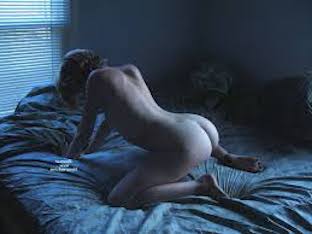 Ngaire felt the urge to say "yes, sir". But she fought it down. Still, she did do as she was told. After all, they seemed like sensible instructions.  
She watched over her shoulder as he shuffled closer, until his knees were between hers. The head of his cock pressed against her perineum, and he put his hand on it to guide it to her little hole, about to have its first sexual experience.   
She remembered something she'd read somewhere, either in porn or some women's magazine with twelve hot butt-fucking tips, and reached back with both hands. She held her own buttocks, and spread herself for him. 
He said, "Good girl." She supposed those were the last words she would hear, as an anal virgin.