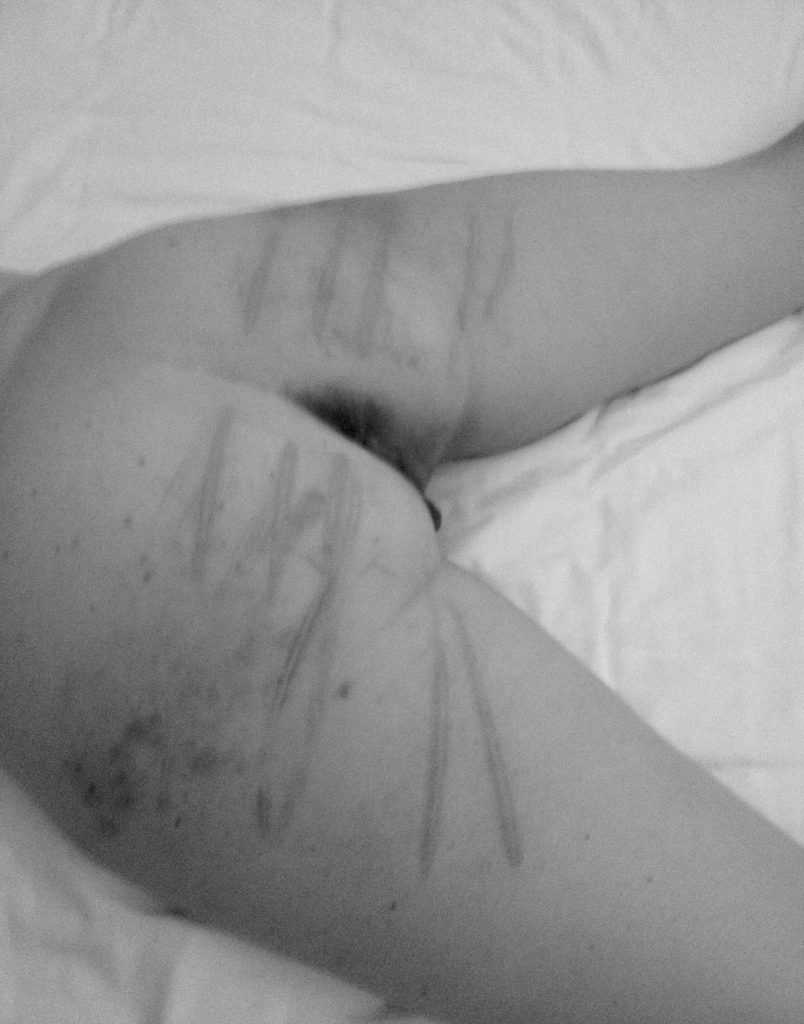 Those marks were delivered with passion. Pain, submission and kink. And then we fucked, hard as we could push our bodies against each other. That was all in blazing colour.
But Arethusa tended to fall asleep after orgasms. I'd lie beside her, admiring her body, and the claims I'd made on it; the marks of her ass that said her ass is mine. But you can't admire quietly forever. Some time we'd wake up, and make even brighter colours.
But for now, our kolours kool and we drift into sleep. She was first but I followed, as I usually did. A quieter, beautiful, still kinked but monokhrome world.