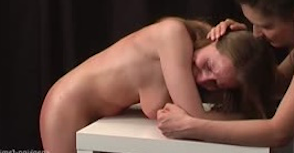 Raylene was looking into Lynette's eyes again. But it was too late for that. And I could see she was slightly shocked. She dropped her gaze suddenly, not wanting to look at her betrayer. 
I took the cane out of the clasp of Raylene's cunt, making her gasp.
She gasped again when I tapped the wet section of bamboo against her arse. "Well, Raylene, it seems you're a bad girl. Even when you're being punished. You just can't help yourself, can you?"
"I'm sorry. I did try."
"But not hard enough. You know Lynette's coming to see us tonight." Lynette didn't react to that. She hadn't definitely said she was coming to our bed at midnight. But by letting that pass she was conceding what everyone in that room already knew. "So I'll deal with you then."
"Master. Um. Please, master" – it seemed I had my rank back – "can I please take the extra strokes now? Please? I don't want to have to spend the rest of today waiting for them. And" – she waggled her striped ass at me, which should have been persuasive enough – "having to think about it."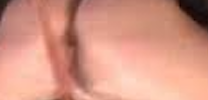 I touched the bamboo back to her cunt. "But you should think about it, Raylene love. I said I'm going to punish you later."
Raylene dropped her arse, to press herself onto the cane. "Uhh… Yes, master. I'll be thinking about it all right."
"See?" Now I was talking to Lynette. "She is a good girl. Really." 
"Master, do I apologise to Lynette now?"
I said, "No."
Lynette stared at me, also shocked and betrayed. It seemed she'd been looking forward to that.
"Raylene, you've got a penalty stroke you've already earned. When you disobeyed me about looking down at the floor. You can have that now, as an add-on to your first six, or you can take it at the end of the second six. Do you want it now?"
Raylene rolled her hips, so her cunt took the cane in a little deeper. "Now, please master. I'd much rather."
"That's fine. Then you can apologise." Raylene and Lynette both sighed. Happily. I wanted them, both at once, right then and there. And Dorabella: I wanted her mouth on my cock while I caned her sister. But I said and did nothing. Those things could happen some other time. I raised the cane.