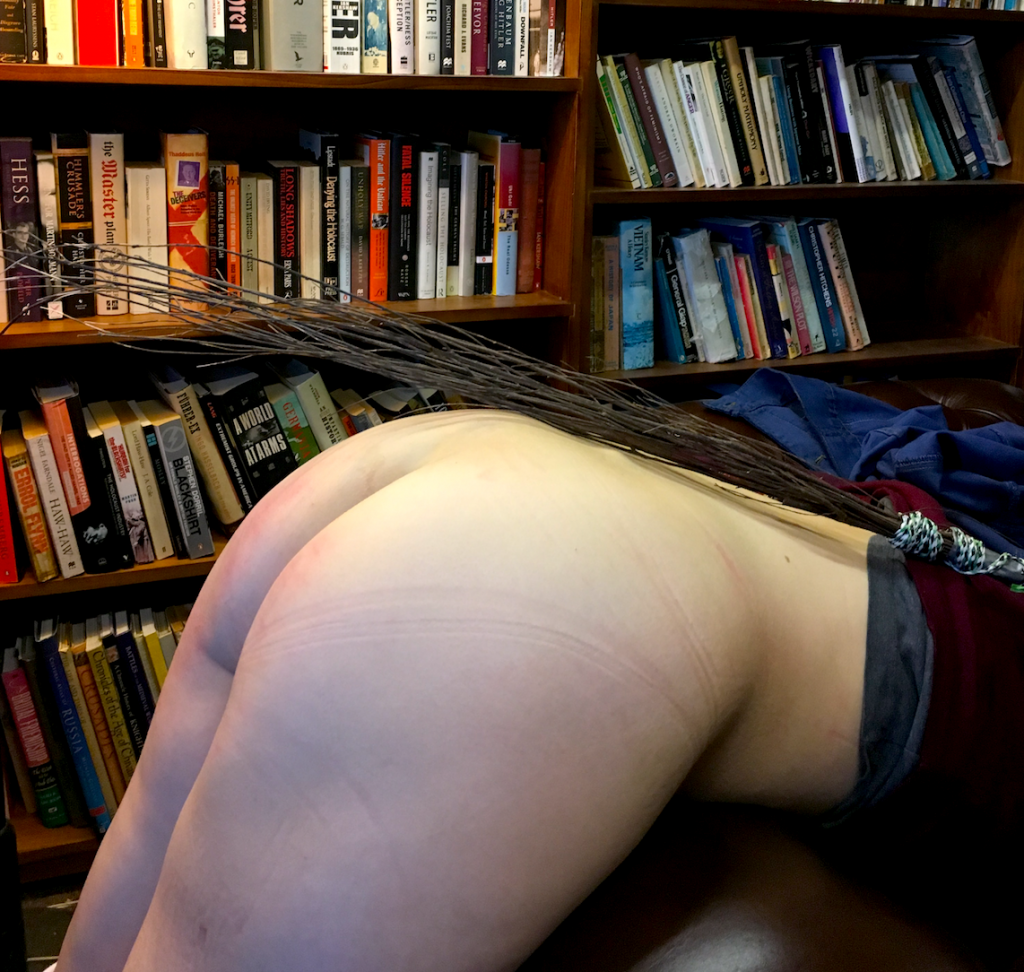 Bending over, in punishment pose, in the place she thinks of as The Library of Depravity. Waiting for Sir.
She's already been spanked, but she's about to feel the birch for the first time. 
She knows it won't be the last. 
It's comfortable, bent over the rolled arm of a leather armchair. But she knows she won't be comfortable for long. In the meantime she waits, presented for him, hoping she'll please him when he comes for her. 
She hears footsteps, approaching the library. She has a lot to learn, she knows. But some new information, and new sensations, are about to touch her.