The previous episode is here.
So I'd just told the headmaster I was made to be strapped and spanked. By him. Seems I have a thing for headmasters, don't I?
[I squeezed Maddie's shoulders as she lay back, nestled in the crook of my right arm. We were relaxing on our makeshift bed in the storage room next to my office. I was her current headmaster, and I'd marked her body well with my hand and the cane before we'd fucked. Though for me she was office staff, not one of the students. She was telling me how she came to end her virginity.]  
So he smiled at me. Because I'd said the right thing. And because he knew perfectly well that I wanted him.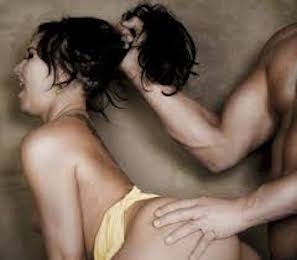 No, I didn't just want him. I wanted him to be as cruel to me as he could bring himself to be, before he laid me down, spread my thighs and made me feel – all the things I wanted to feel.
I wanted him to walk on me, to pull me around by my hair. I wanted him to slap me, and make me cry for him. I wanted his cock to stretch me until I was so filled up I'd think I couldn't take him.
I gazed up at him. I must have seemed so serious. I knew he was going to throw me out of his office and back to class. I didn't want to leave. My cunt was yearning for him so hard it hurt. My thighs were shaking. I could feel my own juices running down my inner thighs. It'd take me at least a dozen paper towels to make myself look normal before I could get back to class. I didn't want the other girls to know what a weird little girl I was.
"Maddie, you're to go back to class now. And tell your teacher that you've had the strap. And that you have to be here no later than 12.05. Or you'll get extra punishment. So, girl, it's time you were on your way."
I remembered he was going to make me take off my skirt and panties before he spanked me at lunchtime. There'd be no hiding it then. I'd just be at his mercy. Somehow, I didn't mind him seeing. I'd be flowing for him. He'd know what to do.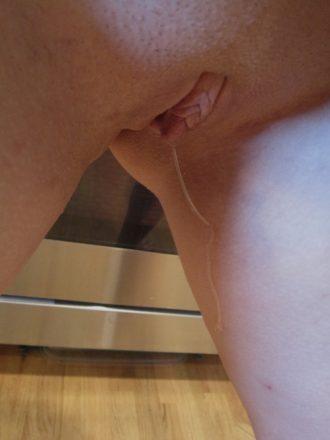 He stepped towards me. I was sure he was going to tell me, then, that he loved me and needed me. But he just put one hand low on my belly, and reached with the other to flip my skirt up and tuck the hem into the waist so it stayed up. He spanked my through my panties, six hard ones, while I leaned against his body.
His hand cupped my let cheek, and patted me more affectionately. And then it moved between my legs – I'd stopped breathing – and his fingertips touched my left inner thigh, high up so his fingers found all my slippery wetness.
If he hadn't been holding me then, I'd have crashed to the floor.
Then he stroked me, a little further up, so there was just the most fleeting touch, just the edge of his hand, touching the wet cotton covering my cunt. It was so soft and so fast that I could have told myself it hadn't happened. But it had.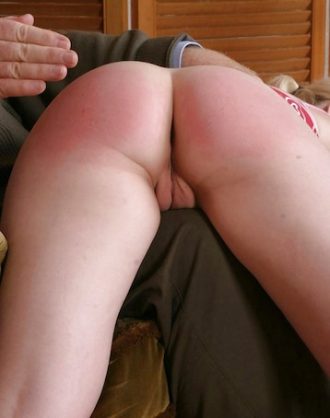 He smiled again, and smacked me one last time. "If I'm to spank you over my knee, Maddie, I'm going to need a towel, aren't I?" 
I suppose I must have blushed as hard as I ever have in my life. I nodded. Then I remembered and said, "I think you may, sir."
He laughed, just a very little. And he smacked my bottom again, and led me to the door.
On my way back to class, via the changing rooms, I wondered why I wasn't more worried about the spanking I was going to get at lunchtime.
Or the paddling I'd almost certainly get after school. But I couldn't make myself feel that these things were scary. He didn't mind that I was a wet girl. He didn't mind that I was turned on. He knew I was weird, and he still liked me. I was sure of it. 
I knew it wasn't just me who was made for this. He was, too.
The next episode is here.
.