Once again I'm busy with my book. I'd like to produce the next episode of the Raylene saga, but I've set myself the goal of finishing the novel by 31 May. 
So here's another novel excerpt!
FREE novel excerpt!
I lifted my head. "Good girl, beautiful girl, wondergirl, good girl, lovely sexy girl, that was so -"
But I stopped because I couldn't think of anything that compared to what had just happened.
So I lowered my head and kissed Daphne's cunt with adoration. Then I kissed it goodbye, and inched my way up her body, kissing points of interest on the way.
I took her left nipple in her mouth, sucked it erect and then bit it lightly, apply little grazing bites and rubbing gently with tongue and teeth.
Daphne muttered something pleasure-related, arching her back to give me better access. I sucked the nipple and as much of her breast as I could manage into my mouth. 
She looked down then and saw my face for the first time since I'd thrown her onto the bed. "Oh god, your face! You're wet! Did I -?"
"Absolutely. Quite a lot really."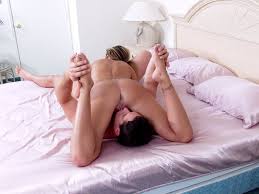 "Oh god, Freddie, I'm sorry. I didn't know I was going to do that. It hasn't happened in ages."
"Now you're just making me smug."
"Well, not all guys like it. Some react like it's, well, gross."
"Any guy who is anything except flattered is not worth your time and has no place in your bed. Fact."
"Wow. That's fervent. And a bit hardline. What if he hadn't heard of it and didn't expect it. And he thought I'd pissed on him?"
"If he doesn't do his reading he deserves to have you piss on him. OK, if he's cute you're allowed to forgive him, I suppose. Anyway, I was flattered beyond belief. Specially when you said you hadn't done it in ages."
"Smug is right. By the way, didn't you spank me in the middle of all that? Who said you could spank me?"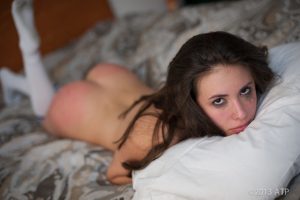 "Um. I could say, 'the moment', or something. But I got no excuse, unless I guessed right and you found it a little bit hot. I took a risk. No, the fact is, I had no right to."
"I bet that's not part of your code of ethics, is it?"
"No."
"Hah! I like that I made you break your code of ethics. And yes, I did find it a little bit hot."
There was some risk of a conversation about sexual politics. Which I enjoy, but just then my cock was hard, and it would wilt under political pressure. I was certain we could think of better things to do. So I clambered a little further up her body and kissed her mouth. Daphne kissed me back, and put her hands back in my hair. We were being lovers again.