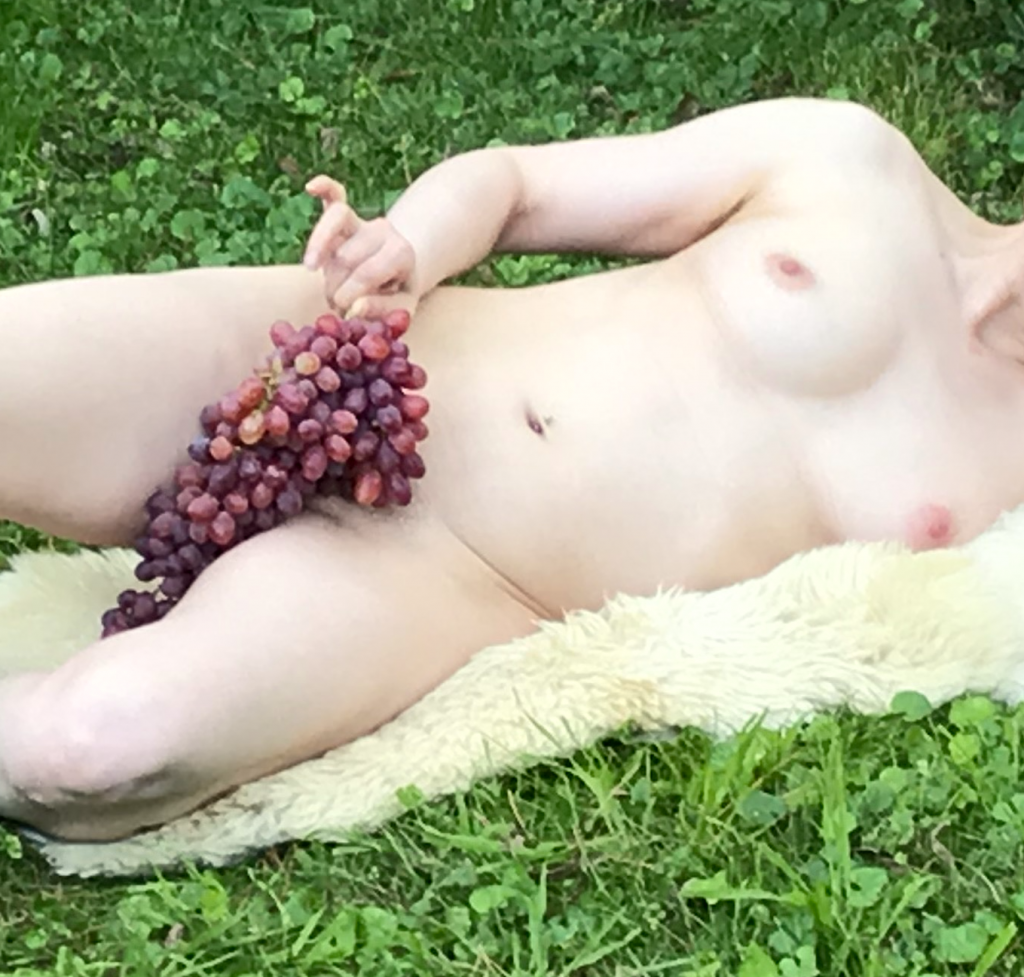 Grapes!
They've been a symbol of plenty, of things being happy and joyous and in profusion, throughout the art of so many cultures, for millennia.
Sometimes, as in the Graeco-Roman myth of the Cornocopia, the Horn of Plenty, they are associated with pink, conch-like tubal structures, from the hollows of which all manner off good things flow.
These grapes make me happy.
Note
My model and collaborator is the lovely Zoe, on loan from the vast wilderness of Canada. Her choice of image, from the same session, is here. Warning: legs!