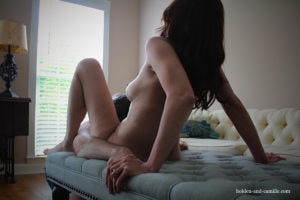 Photo courtesy of Holden and Camille
The only place where the smartest and hottest sex bloggers are featured under one roof every month. Whether you're looking for sex journalism, erotic writing, relationship advice or kinky discussions it'll be here at Elust. Want to be included in Elust #84 Start with the rules, come back July 1st to submit something and subscribe to theRSS feed for updates!
~ This Month's Top Three Posts ~
London Crows and London Kisses
You Say You Want to Cook for Me
~ Featured Post (Molly's Picks) ~
Community. Respect. Friendship. Fucking.
~Readers Choice from

 Sexbytes 

~
A male dom, a straight girl and a bi girl wait for Lynette
A male dom, a straight girl and a bi girl stop waiting for Lynette
Poetry
Thoughts & Advice on Sex & Relationships
Events
Erotic Fiction
Erotic Non-Fiction
Teen Sex in Woolly Tights with 60s Beat Music
Dear Sadist: Your Cruelty Is Your Love
A male dom, the straight girl and the bi girl
Owned, Leashed, & Beaten
Jan 2015 Owned & Collared by Mistress Claire
Rinse The Days Filth Away
Power On
Keeping tally
Sex News, Opinion, Interviews, Politics & Humor
Formative Kink Epic Fail: "Buck Rogers"
Thoughts & Advice on Kink & Fetish
If it was easy anyone could do it
What's a service submissive?
Prescient Words
Writing About Writing
What if aspirational meant something else?